If there is one thing that BJP supporters and android users have in common is a new app called 'Namo Jump' that is keeping their fingers busy.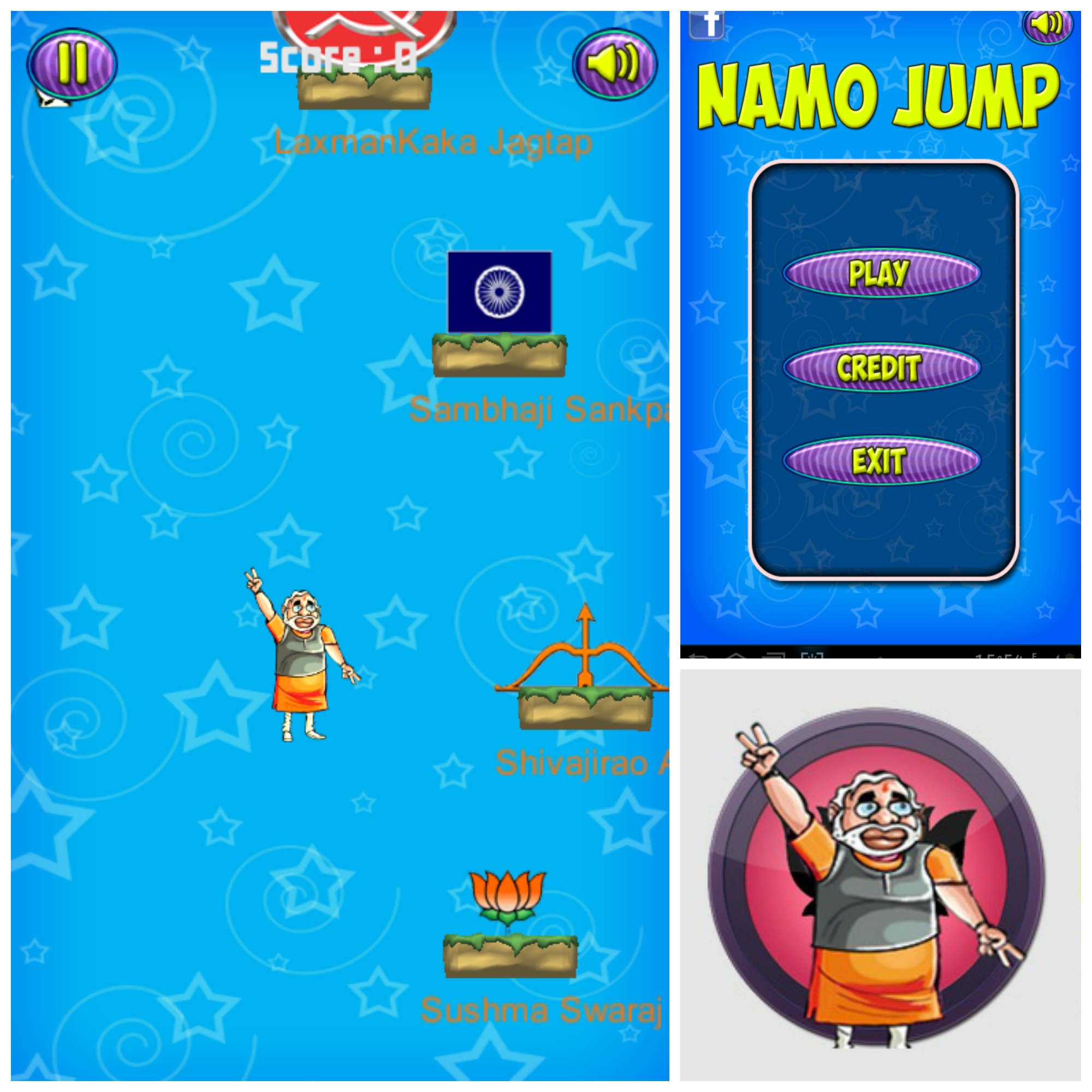 As the election wave in the India grows bigger and bolder there are many riding the surf. A new game modeled around 'doodle jump' is making its own tiny wave in the android app market. Strategically launched on the day that India goes to election NaMo Jump is a new game developed by Zenithal Software for Android Users .
Like the Doodle Jump
The micro game is similar to doodle jump where the character of NaMo has to jump and go up to 272 seats and win the coveted Prime Ministerial Chair. The seats represent the Lok Sabha constituencies and each is named after the candidates supporting NaMo.
User ratings and comments
Altough not so popular yet it has been reviewed 10 times already. It has a rating of 5 stars and the game seems to be getting quite some attention, all in just one day of launch.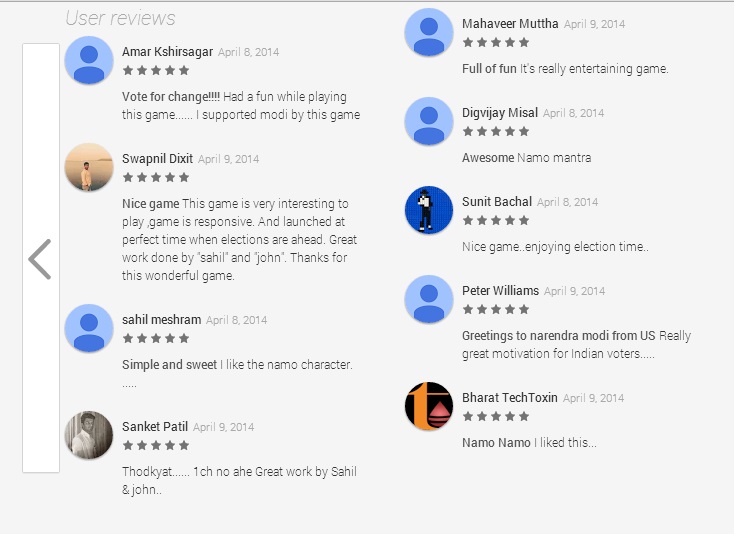 The game can be downloaded from your Google Play Store (https://play.google.com/store/apps/details?id=com.zenithal.narendramodi) and is supported by all Android devices with versions 2.2 and up.