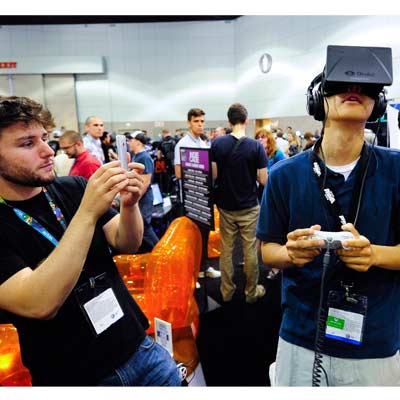 Oculus CTO John Carmack has reportedly broken his silence over social network site Facebook's planned acquisition of Oculus.
Carmack, who joined the company last August, replied to a blog post by chiptune musician Peter Berkman saying that he wasn't expecting Facebook to purchase the company.
The legendary game developer said that he wasn't personally involved in any of the negotiations, the Verge reported.
Carmack said that he spent an afternoon talking technology with Mark Zuckerberg, and the next week he found out that Zuckerberg had bought Oculus.