Seven years ago, Steve Jobs, considered as the greatest innovator of all times, introduced the very first iphone to the world. Let's take a trip down memory lane and get re-acquainted with the revolutionary phone that is now obsolete.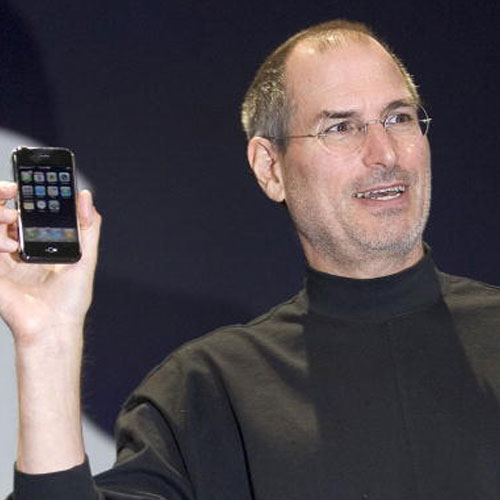 Steve Jobs, on January 9, 2007, introduced the very first revolutionary iPhone in a keynote address at the Macworld Conference & Expo held in Moscone West in San Francisco, California. Seven years down the line, the iPhone still rules the market with the iPhone 5S and 5C that were released in 2013.
Steve Jobs, combined three products- a revolutionary mobile phone, a wide screen iPod with touch controls, and a breakthrough Internet communications device with desktop-class email, web browsing, searching and maps all into one small, lightweight handheld device.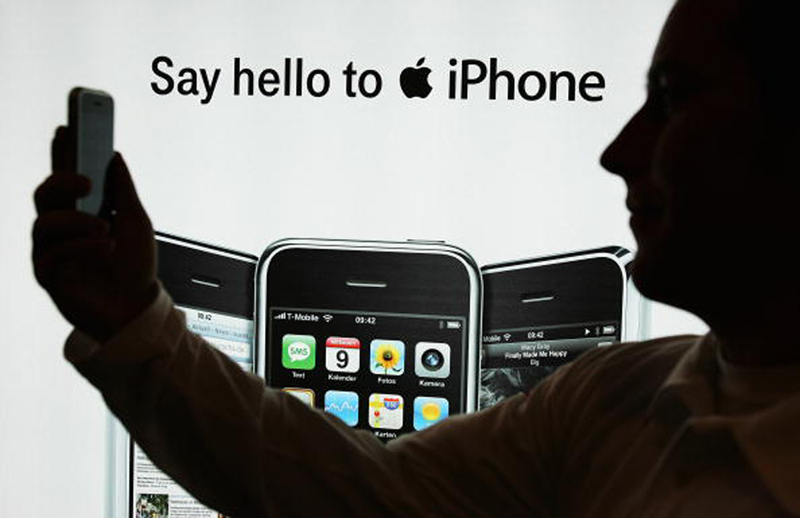 Getty Images
iPhone introduced an entirely new user interface based on a large multi-touch display and pioneered new software, letting users control the iPhone with just their fingers. iPhone also ushered in an era of software power and sophistication that was never before seen in a mobile device, which completely redefined what users could do on their mobile phones.
"iPhone is a revolutionary and magical product that is literally five years ahead of any other mobile phone," said Steve Jobs, Apple's then CEO. "We are all born with the ultimate pointing device—our fingers—and iPhone uses them to create the most revolutionary user interface since the mouse."
iPhone, a revolutionary new mobile phone, allowed users to make calls by simply pointing at a name or number. iPhone synched all the contacts from the owners PC, Mac or Internet service such as Yahoo!, so that the user can always have the full list of up-to-date contacts. In addition, the owner could easily construct a favourites list for the most frequently made calls, and easily merge calls together to create conference calls.
iPhone's pioneering Visual Voicemail, an industry first, let the users look at a listing of their voicemail, decide which messages to listen to, then go directly to those messages without listening to the prior messages. Just like email, iPhone's Visual Voicemail enabled the users to immediately randomly access those messages that interest them most.
iPhone included an SMS application with a full QWERTY soft keyboard to easily send and receive SMS messages in multiple sessions. When users needed to type, the iPhone presented them with an elegant touch keyboard which is predictive to prevent and correct mistakes, making it much easier and more efficient to use than the small plastic keyboards on many smart phones. The iPhone also included a calendar application that allowed calendars to be automatically synched with the PC or Mac.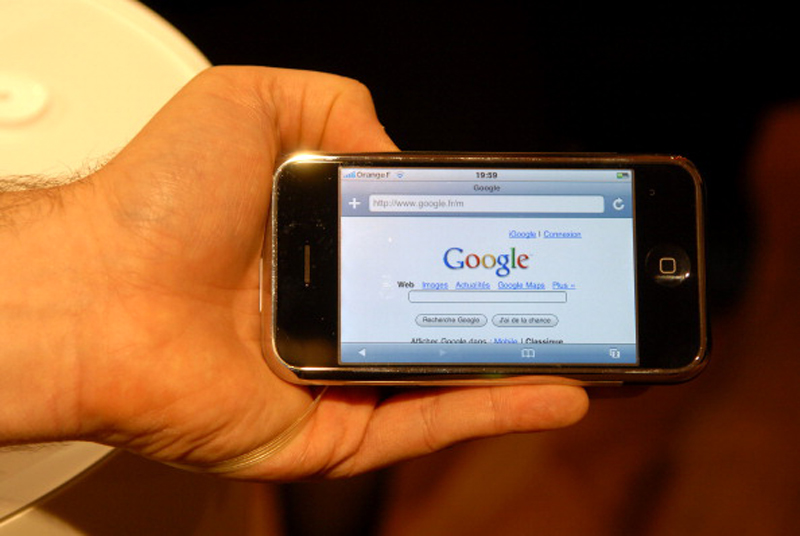 iPhone's Safari web browser included built-in Google Search so users could instantly search for information on their iPhone just like they do on their computer- Getty Images
The first iPhone featured a 2 megapixel camera and a photo management application that is far beyond anything on a phone during those days. Users could browse their photo library, which was easily synched from their PC or Mac, with just a flick of a finger and easily choose a photo for their wallpaper or to include in an email.
iPhone was a quad-band GSM phone which also featured EDGE and Wi-Fi wireless technologies for data networking.
iPhone also featured a wide-screen iPod with touch controls that allowed the music lovers "touch" their music by easily scrolling through the entire lists of songs, artists, albums and play lists with just a flick of their finger. Album artwork was also stunningly presented on iPhone's large and vibrant display.
iPhone also featured Cover Flow, Apple's amazing way to browse the music library by album cover artwork, for the first time on an iPod. When navigating the music library on iPhone, you could automatically switch into Cover Flow by simply rotating iPhone into its landscape position.
iPhone's had a stunning 3.5-inch wide screen display that offered the ultimate way to watch TV shows and movies on a pocketable device, with touch controls for play-pause, chapter forward-backward and volume. iPhone also played the same videos purchased from the online iTunes Store that users enjoyed watching on their computers and iPods.
iPhone featured a rich HTML email client which fetched the email in the background from most POP3 or IMAP mail services and displays photos and graphics right along with the text. iPhone was fully multi-tasking, so you could read a web page while downloading your email in the background.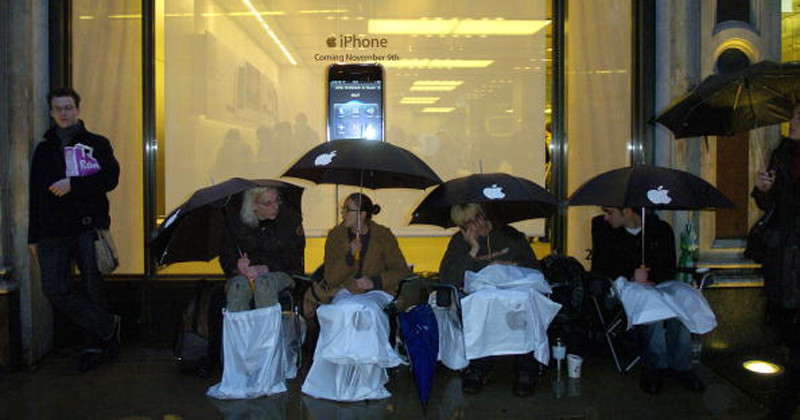 Customers queue outside the Apple store on Regent Street on the day before the launch of the iPhone on November 8, 2007 in London, England- Getty Images
iPhone also featured the most advanced and fun-to-use web browser on a portable device with a version of its award-winning Safari web browser for iPhone. Users could see any web page the way it was designed to be seen, and then easily zoomed in to expand any section by simply tapping on iPhone's multi-touch display with their finger. Users would surf the web from just about anywhere over Wi-Fi or EDGE, and could automatically sync their bookmarks from their PC or Mac. iPhone's Safari web browser also included built-in Google Search and Yahoo! Search so users could instantly search for information on their iPhone just like they did on their computer.
Consumers wait on line for the new iPhone in New York City, NY on the day of the launch on June 29, 2007- Getty Images
The first iPhone also included Google Maps, featuring Google's groundbreaking maps service and iPhone's amazing maps application, which offered the best maps experience by far on any pocket device.
Inputs from: www.Apple.com