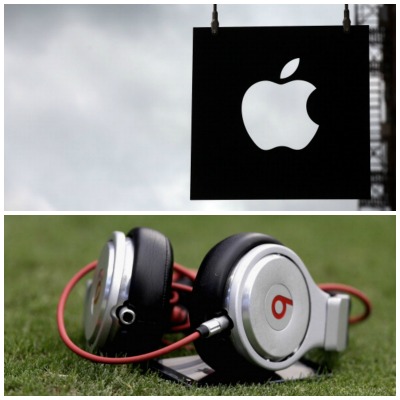 Apple is all set to pick up the headphone manufacture Beats Electronics for USD 3.2 billion. Beats Electronics Founded by rapper Dr. Dre and legendary music producer Jimmy Iovine, it is best known for its "Beats by Dr Dre" line of trendy up-market headphones .

Dre has guided the careers of a string of rap artists such as Eminem and 50 Cent and has compared his company to Apple in 2011. "We're trying to eventually be second to Apple and I don't think that's a bad position," Dre told Fader music website.

"As of now both companies are working out details of the deal which could still fall through"one person told Reuters on condition of anonymity as the discussions were private. Apple being cash rich with USD130 billion in its banks has been on the lookout for a big ticket take over. While its rival Microsoft and Facebook have two of the largest deals this year, Microsoft bought Nokia while Facebook paid $2 billion for Oculus VR and its cutting-edge virtual reality headset.

If this purchase of Beats Electronics takes place, it would be Apple's largest ever acquisition.