Gang of ten looted Rs 18.75 lakh from petrol pump cashiers at the Chinchwad area on June 16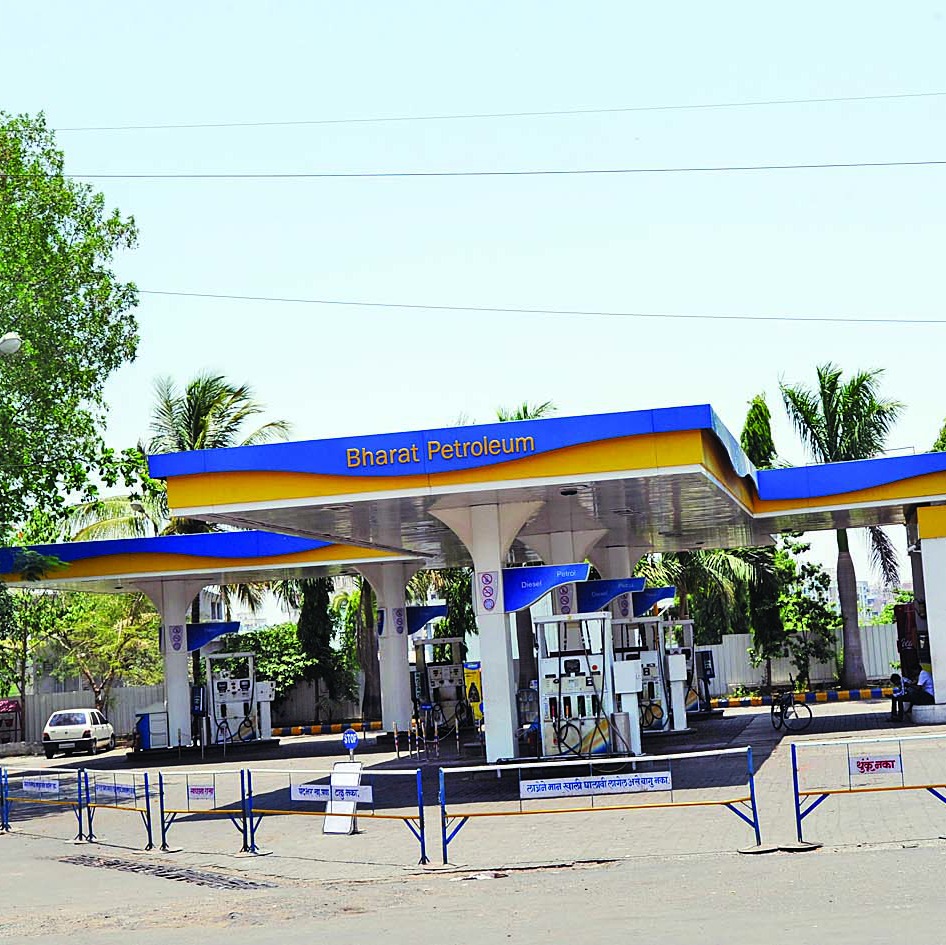 Pune: Not changing the routine of depositing money every Monday had become an open invitation for robbers who looted the petrol pump cashier in Chinchwad, revealed police investigations.
Police have arrested ten people identified as Amol Somnath Patil (29), Amol Prakash More (26), Ganesh Raghunath Ahiwale (30), Anurag Mohan Dhamale (19), Suryakant alias Pandya Shivling Kanade (25), all residents of Pimpri, Abhijit alias Dadya Manik More (25) of Kharalwadi, Aisf alias Johny Habib Shaikh (20) of Lohiyanagar, Wajid Isaq Qureshi (19) of Bhavani Peth, Hajik Asif Khan (19) and Shahid Gaffar Khan (23), both residents of Raviwar Peth. On Monday night, the crime branch of the city police — Anti-Dacoity Cell (ADC) — solved the case where Rs 18.75 lakh cash was looted from two employees of a petrol pump in Pimpri. On June 16, at around 11am Ashok Tekale and Shivkumar, employees of a Pimpri petrol pump in Chinchwad, were traveling on the old Mumbai-Pune Highway, carrying the cash that had to be deposited in Bharat Cooperative Bank. The duo's motorbike was hit by another bike from behind near Empire Estate Society close to deputy commissioner of police, zone III office. As soon as they fell down, three more unidentified people arrived on another bike, assaulted them and fled with the cash.
Head Constable Nasir Patel from ADC received a tip-off from his informers about the gang. The gang is newly formed. Deputy Commissioner of Police (Crime) Jayant Naiknawre said, "The kingpin of the gang is Amol More. Amol Patil and Amol More run an estate agency and have an office in Chinchwad. One of the gang members, Ahiwale, had given a tip about the cash at the petrol pump and he was keeping a watch on the pump from the last 20 days. He observed that the employees followed the same routine. Prior to committing the robbery, they had also carried a rehearsal on the same road and even followed the cashier till the bank. Each of the gang members were given a role. For the robbery, the gang had stolen three motorbikes."
Assistant Commissioner of Police (Crime) Rajendra Bhambare said, "Three of them were traveling on one bike and intercepted the cashier. The gang hired two professional local goons to take care details like following traffic rules, obtaining all documents for the vehicles to avoid any problem while executing the crime. Also, two of them remained sitting on the bike while one of them snatched the bag containing cash. More and Shaikh had brought other youths, luring them with easy money." Sunil Patil, inspector in-charge of Anti Dacoity Cell, said, "The gang is newly formed and some of the arrested persons had heavy loans which they were not able to repay to the banks. Therefore, looting the petrol pump seemed like a good plan to them. They were not aware that they will get so much cash. After the robbery, the gang distributed the amount as per the role played in the crime. Some got Rs 70,000 to Rs 3.5 lakh. Remaining Rs 8 lakh was kept in the trunk of Amol Patil's car."