VFX producer, Richard Graham of Iron Man 3 and Gravity graced the launch event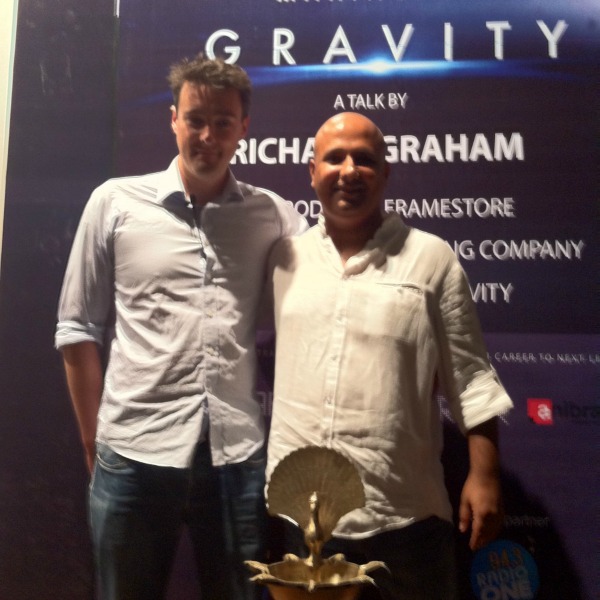 Pune: In an effort to match the growing demand from the digital design industry, city's Anibrain Digital Studio has launched Anibrain School of Media Design (ASMD), a platform which will offer all-encompassing set of courses in the world of digital design.
The launch of the design school was announced at a round table discussion and seminar organised by ASMD recently in the city. VFX producer, Richard Graham, popular for his contribution to digital masterpieces such as Iron Man 3 and Oscar winning motion picture Gravity, was present on the occasion, along with Jesh Krishna Murthy, founder and CEO of Anibrain Digital Technologies and ASMD. ASMD's collaboration with Graham was also announced on the occasion.
The key discussion at the round table highlighted the importance and scope of the unconventional yet potentially big career option in the digital domain. "With rich talent pool in India, including students, professionals, hobbyists and the youth, there is a dire need to nurture this creative talent into industry experts," Graham said.
Digital media and technology have already permeated every aspect of our lives, said Murthy, "We at ASMD believe to be at the forefront of digital education, enabling digital enthusiasts with the tools to master the digital world. The digital revolt refers to the development of technology from analogue electronic and mechanical devices to the every digital technology available today. Everyone has a need to create media of some sort or tell stories - be it a business presentation or a film, high end animation VFX or gaming."
He added that if every student, professional and hobbyist is well equipped, countless entrepreneurs, workers, technicians, employees and employers can be readied.
Starting this academic year, AMDS will be offering long-term and short-term courses including bachelor's degree in VFX and animation, online and digital marketing, 3D, VFX, digital painting, mobile app development and gaming.