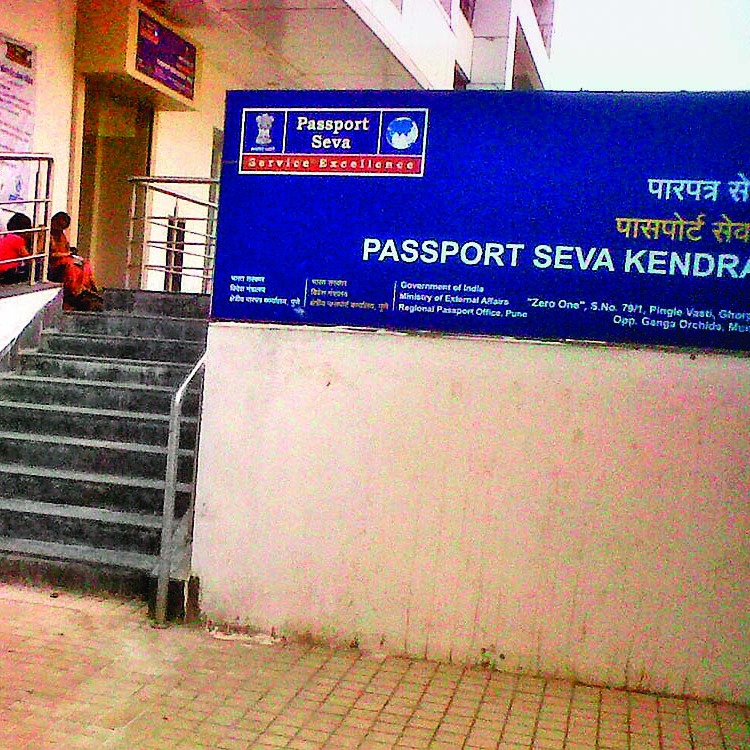 Pune: The Regional Passport Office (RPO) on Senapati Bapat Road is undergoing a complete transformation online with the TCS run Passport Seva Kendra (PSK) in terms of infrastructure and facilities. The incumbent Regional Passport Officer Atul M Gotsurve, an Indian Foreign Service (IFS) officer, has initiated a series of measures aimed at boosting the image profile of the non-descript government office.
Explaining his vision behind changing the face of the passport office, Gotsurve, said that he had found that the applicants visiting the passport office had wait till they complete their formalities.
"We have installed televisions in the office for providing entertainment to the applicants who visit our office daily," he added.
The flat screen televisions have been stationed in the sitting hall of the RTO where applicants can comfortably watch the TV from their chairs. A state of the art drinking water dispenser has been put at one of the corners of the building. A well stocked library containing books ranging from latest bestsellers to books related to governance, fiction, adventure and children related topics have been stored for the convenience of the applicants.
The new library set up by Gotsurve has the provision for all the facilities of a modern library. The applicants can pull out any book of their choice, make an entry in the official register and then read it while they wait her turn of work at the office. Regarding the library, Gotsurve said that it was much needed to calm down the applicants, who already come up with a lot many apprehension regarding their work. "The library will also promote reading culture amongst the applicants ," he added.
Manjett Singh Virdi, a Wanavdi based businessman, who visited the passport office said that he was happy to see the arrangements in place. "The library is an interesting place to spend time when one is at the passport office. The interiors are looking much cleaner and it is the most visible sign of change," he added.
The passport office has also deployed a dedicated person to answer all the online and telephone queries of the applicants.