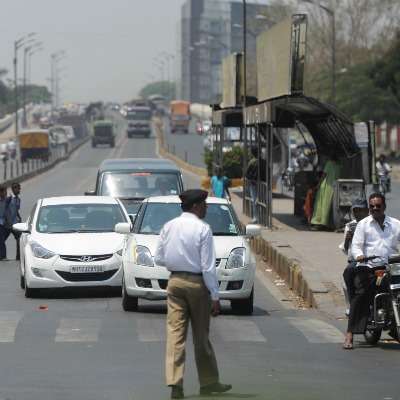 Pune: Based on the safety audit of the 6.10 kilometre long Katraj-Swargate Bus Rapid Transit Service (BRTS) route, the Nagrik Chetna Manch NGO has come heavily on the Pune Municipal Corporation stating that of the total distance, a stretch of 3.83 kilometres is disfunctional due to the ongoing flyover work, making the basic purpose of the BRTS futile.
The NGO has demanded that till the time the PMC completes the entire work, full route should be thrown open for all vehicles to avoid confusion.
Recently, PMC had carried out a safety audit of the pilot BRTS route, listing of 68 issues that create hindrance to traffic. However, members of Nagrik Chetna Manch stated that the report does not make any recommendations to ensure better safety on the route, neither for vehicles nor for the pedestrians.
The NGO undertook a site visit of the BRTS route, along with Pune mayor Chanchala Kodre. Qaneez Sukhrani, from the NGO said, "Intermittent segregated lanes are the biggest hurdle to the safe movement of traffic, because of entry into mixed traffic lanes from the high-speed BRTS lanes causing bottlenecks and conflict between the buses and other modes of transport. Unauthorised entry of personalised vehicles in the BRTS corridors adds to the danger."
The NGO has also slammed the civic body for not making provisions for pedestrians safety. "Pedestrians have suffer the most, because dedicated pedestrian crossings to the median busways have been removed during construction of flyovers, subways and grade separator causing tremendous inconvenience, especially senior citizens," Sukhrani said.
The NGO has claimed that the pilot BRTS project on the Katraj-Swargate-Hadapsar route has become an epitome of bad planning and execution. Shukhrani said, "While constructing the BRTS route, the civic administration has totally neglected the globally-specified BRTS standards, and it is propagating dangerous concept of mixed BRTS, which is against international norms."
The NGO has demanded that until the construction of flyovers has been completed, the entire Hadapsar-Swargate-Katraj stretch be thrown open to 'mixed traffic' to avoid confusion.