As Pune Football Club parts ways with Dutch coach Mike Snoei, Moroccan Karim Bencherifa is all pumped to up to take things forward. In an exclusive interview with dna, the former Mohun Bagan coach shares with Ekta Katti his relationship with the city, his passion and much more.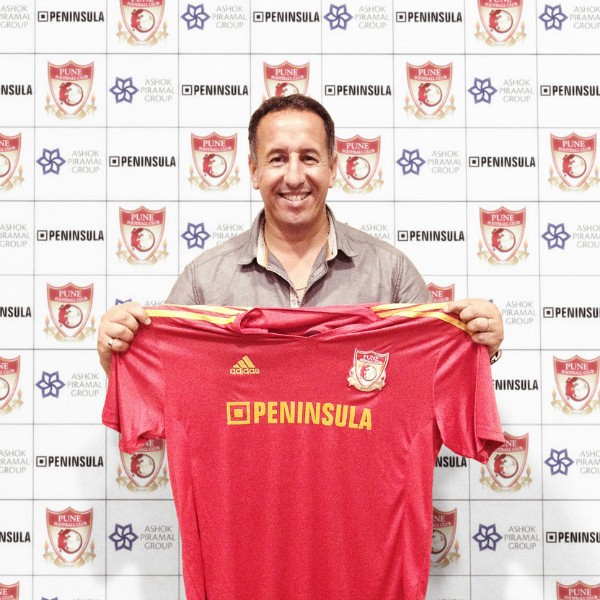 Having been the head coach for teams in five different countries, how do you manage to manoeuvre their strategies and formation?
Before calling this (coaching) a job, football is my passion. I am fortunate to have been all over the world for coaching and living in five to six countries. It's all about adaptation. Every country has its specificity in terms of culture, tradition and beliefs. It also includes the way they look at football as a sport. So to have success, I have to blend and adapt while I introduce my expertise and find a way how I want things to be done.
What tops your priorities list as a Pune FC coach?
I will have to analyse quickly, fit into the club and try to take things forward. We have to build the team; though there is an existing core of the squad, we have to blend in some local youngsters and the choice of the foreign players is also crucial. I would love to see Pune FC play good football and as attractive as possible. But also keep in mind the importance of results as well.
Tell us about your Pune connection?
Among the titles, I have won three major trophies in India. The 2011 Fed Cup was special as it began from Pune. I hope even this time, Pune proves to be a lucky city for me. Due to lack of time, I didn't had the chance to discover the city properly.
Being a player, how is it to manage a team? Which role do you enjoy the most?
I have enjoyed both roles. According to me, one needs to be a player before taking up coaching. This so to understand the needs of the players in a better way. Being a player and a coach are completely different jobs with each one needing certain specific
qualities. Being a coach is more difficult, as it's about man-management.
Pune football club has always begun the league in a flourish, but failed to finish on the top. How would you change this situation?
It is crucial especially in a tournament like I-League to be consistent. The key here is how to manage the team
during crisis and how to bounce back after a couple of losses. I know this situation very well as I have been
twice been a runner-up of the I-League and losing it in the last round. This made me understand where we failed
and that what help in finally wining it.