NASSCOM Global In-house Centres Conclave 2014 to be held in city on April 15, 16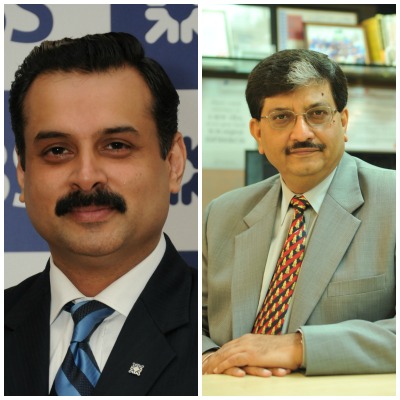 From being known as a retirement destination, Pune has emerged as one of the leading IT hubs in the country in the past few years. With more and more local and international companies setting up base here attracting a wealth of highly-talented and creative work force to its fold, it doesn't come as a surprise that the city trumped Mumbai to become the venue of NASSCOM's fourth GIC conclave.
About GIC
In the pursuit of becoming the best in the world, global businesses have expanded their sourcing and innovation footprint throughout the world through Global In-house Centres (GICs). India is the most favoured location for the Fortune 500 companies which are setting up these centres. Their main objectives are- to bring top leaders to exchange ideas and solutions, deliberate challenges faced by the industry, build cohesive engagement and sharing practice among all stake holders. Shakti Sagar, national chairman of NASSCOM GIC Forum, said, "The IT industry in India has matured over a period of time, so has the role of GICs, which truly provides value creation to its principals."
The theme of the Pune conclave is 'Onward and beyond- delivering excellence'. With over 700 GICs established in the country, the council aims to provide a platform to understand the success stories and challenges and guidelines to continue sustaining the maturity curve relevant for the global corporations through this conclave.
Adding value
Industry leaders highlight that Pune can become country's top IT destination provided key infrastructural developments take place at a faster pace, with a deeper emphasis on transport and logistics. "There is great pool of talent available in the city, though there is a huge need for office space which are well-connected in terms of transport and communication network," said K S Vishwanathan, VP, Industry Initiatives, NASSCOM.
GICs are strong enough that it has its bandwidth in overall services industry. "It accounts for about 20 per cent of total export revenue, almost 15 per cent of total work force, along with 1.2 per cent of incremental GDP in the country. This is a significant contribution from the total IT ecosystem of the country," said Pankaj Phatarphod, MD, RBS Business Services.
Highlights
• Evolving the GIC maturity model – substantiating business impact by GICs
• Developing the leadership and talent agenda for GICs
• Enabling a global operating platform
• Cost competitiveness strategies in the "new normal"
• Evolving creative confidence: A four-pronged approach to enable GICs
as centres of innovation excellence
• Evolving a framework to deliver customer centricity from GICs
Venue: Hyatt Regency, Pune
Timings: Day 1, 1pm onward
Day 2, 9.30 am onward