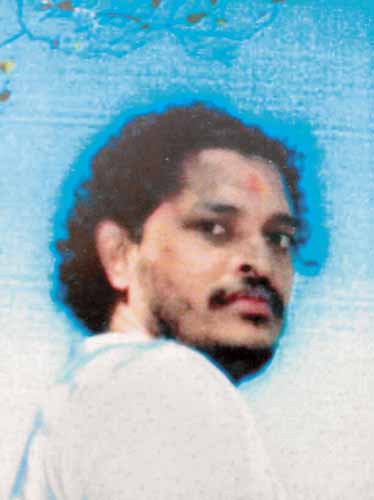 Pune: Taking advantage of a minor girl's desperation to get her brother cured of a chronic illness, an Akurdi-based 'godman' repeatedly sexually abused a 17-year-old girl at various isolated places in Lavasa. The girl finally lodged a complaint against him with the help of her mother, who had approached the Maharashtra Andhshraddha Nirmulan Samiti (MANS) to help them in the case.

The Deccan Gymkhana police station arrested the godman Atul Maharaj alias Atul Shitole (33), a resident of Viveknagar in Akrudi. The victim is a Class XI student, who would visit a temple in Saswad with her mother where she met Shitole. On enquiring with the victim's mother, Shitole learnt that their frequent visits were in the hope of her son getting cured of diabetes. It was then that Shitole claimed he could do so in 15 days and the victim's mother exchanged mobile numbers with him.

Assistant commissioner of police Arvind Patil said, "In August 2013, the victim received a call from Shitole who claimed that her mother is not answering his calls and he needed to discuss the matter on an urgent basis. The girl informed him that she is in college and he arrived there in a sedan car. He made her sit in the car under the pretext of giving her some medicine. He gave her a sedative in a cold drink and told her that actually it was a medicine which she needed as someone had done black magic on her. Later, Shitole drove the car till Lavasa and raped her in an isolated area. When the victim gained consciousness, he threatened her not to reveal the incident to anyone."

Patil added that Shitole started blackmailing her and repeatedly raped her. This continued for four months and the victim didn't reveal this to her widowed mother because she had a lot of trust in Shitole's magical prowess. Later, he promised to marry her and demanded gold ornaments saying that he needed it for marriage arrangements. The victim gave her 15 tolas of gold estimated worth of Rs 5.3 lakh but he later stopped responding to her. Later, the family approached MANS to seek their help.

Police inspector Pravin Chougule, who is handling the case, told dna that Shitole is well- educated, married and holds a degree in hotel management.

The victim is undergoing treatment at Sassoon General Hospital and the suspect has been arrested under relevant sections of the IPC and also the newly-passed black magic act.