Intermittent rainfall, temperature fluctuations leading to stagnation of water where the disease-causing mosquito can breed and thrive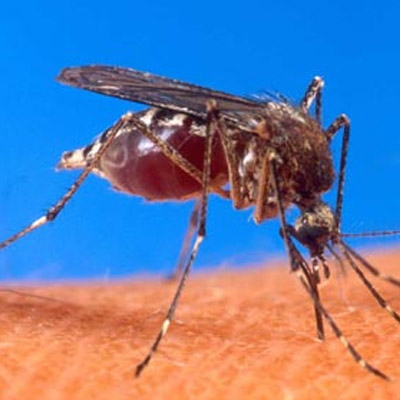 Pune: Thanks to intermittent rainfall coupled with fluctuation in temperature and less pressure of water in some areas forcing citizens to stock water at home, city doctors have reported a spurt in dengue and malaria cases this month.
Civic health officials in both Pune and Pimpri Chinchwad Municipal Corporations said on Wednesday that the number of cases has shot up in June and asked people to take necessary steps to ensure water doesn't stagnate near their residential areas.
PMC's health department has reported 24 cases of dengue and four cases of malaria until June 11 alone.
The same number stood at 34 dengue cases and 15 malaria cases reported for the entire month of June in 2013. In PCMC area too, the number of cases are rising with 14 cases of dengue and 12 cases of malaria till June end this year, compared to only two dengue and 41 malaria cases until end of June 2013.
PMC health officer Dr ST Pardeshi admitted to a rise in number of cases and that the health department officials were keeping a check on it but clarified that it wasn't an alarming situation yet.
"The first step is that people must ensure houses observe a dry day once a week. They should not allow stagnation of water in or around houses. Fresh water should be covered at all times to prevent access to egg-laying female mosquitoes and proper garbage disposal system should be followed. It is advisable to report to a doctor after two days of unchecked fever, bodyache, headache accompanied by rash like symptoms," he advised.
Health officials said that since the mosquito, aedes aegypti, that spreads dengue, breeds in fresh water, it is imperative for every household to observe one day a week as 'dry day', when all utensils and tanks are emptied and cleaned.
Dnyaneshwar Dhore, Executive Officer, Health Department, PCMC said that a survey of areas sensitive to water logging and vulnerable by population in the PCMC area was ongoing. "We are removing man-made and natural sources of water stagnation. Our department personnel are on the field doing survey at construction sites, tyre puncture shops, slum areas and congested places for water containers like tyres, dug holes, plastic bottles and other products. We are also paying visit to houses and societies and making people aware to not allow water to stagnate in refrigerators, airconditioners plastic containers, tyres etc in and around their houses," he said.
Doctors advise that people suffering from fever as high as 103/104 degrees Fahrenheit, along with headache, body pain, dehydration and nausea, should consult a doctor right away.

Precautions to be taken:
• Observe one day in a week as 'dry day', when all utensils and tanks are emptied and cleaned.
• Deny mosquitoes chance to breed
• Prevent formation of stagnant water, especially fresh water in plates of plants, flower vases, AC trays, gully traps, unused toilet bowls, concrete drains etc
• Change water in flower pots routinely
• Keep flower vases dry as much as possible