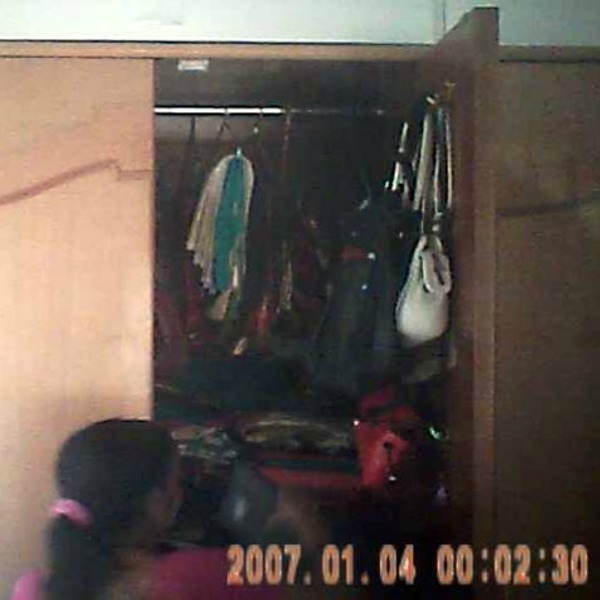 Pune: Just a week after the shocking incident of a housemaid being caught by a couple hitting a child on camera, a CCTV camera has come to the rescue of a director of Coca Cola. With the help of on-camera footage, a 55-year-old housemaid, who was working at their residence for almost 20 years, was caught stealing Rs87,000 cash from his cupboard.
A complaint has been registered by KS Nair, with the Chatuhshringi police station.
As per the information given by the police, the housemaid, identified as Nanda Devidas Jangam, is like a kin to the Nair family, who had even helped in her conduct her daughter's marriage in the past.
Nair, in his statement to the Chatuhshringi police, stated that on March 15, he had gone to his bedroom to remove Rs28,000, but found money missing. He then inquired with his wife and daughter, however, they too denied of taking money from the cupboard. Nair, however did not approach the cops at that time, presuming that somebody from his house might have taken the cash. In his statement, Nair further stated that since his daughter's marriage was coming up, he had withdrawn Rs1 lakh from the bank and kept it in the wardrobe in his bedroom.
"However, on April 8, when I went to take out some cash from the wardrobe, I observed that Rs 59,000 were missing from the total amount, which prompted me to ask my wife and daughter again," he said.
Later, in order to catch the thief red-handed, Nair installed a CCTV camera in front of the wardrobe, and keeping Rs5,000 inside. He along with his wife then left the house and returned after half an hour. They found that the money was missing from the cupboard.
Police sub inspector Rajaram Chauhan, who is investigating the case, said that Nair immediately checked the footage and got the shock of his life, after he saw his maid, who was working there for almost 20 years, stealing money from his house.
Chauhan said that the particular case is an excellent example how technology can help you to detect theft.
He said that the maid has given Rs5,000 back to her employer after being caught red-handed, and confessed to have stolen Rs87,000 from the cupboard.
A few days ago, a caretaker was caught on CCTV camera installed in the house, beating a 11-year-old child, when his parents had gone to work. The child's parents had installed a CCTV camera inside the house to track the child's movements and received a rude shock after they found that the caretaker was beating their child.