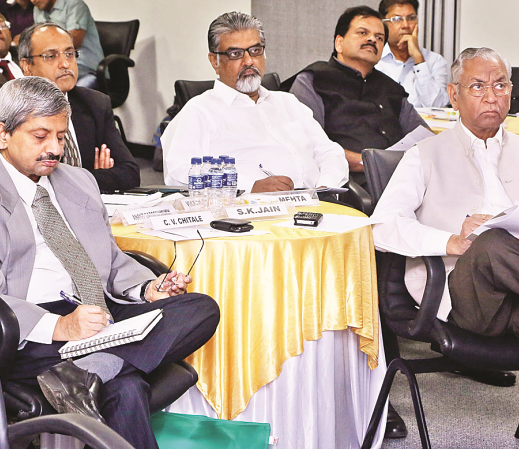 Pune: The Union Budget introduced by finance minister Arun Jaitley has evoked a mixed response from different sections of Punekars, while corporate Pune has welcomed it saying that Pune has made its presence felt at the national level and emerged as an important destination of investment and growth opportunities.
Pune has been referred five times by Jaitley for setting up of a Biotechnology Park, as a centre for being a nodal agency for setting up national industrial cluster, being part of the national corridor running from Bangalore to Mumbai, raising the status of Film and Television Institute of India(FTII) to that of a national institution and to be included as a part of Ahmedabad-Lucknow metro development project.
SK Jain, President, MCCIA said,
"We are now looking for the Goods and Services Tax (GST) to come into effect as fast as possible and direct export as well. I am also happy that Pune had been mentioned five times in the Budget. As they have mentioned that an IIM might be introduced in Maharashtra, the MCCIA should try and make sure it is brought to Pune," he said.
On the real estate front, prominent developers in the city maintained that issues like revised SEZ policy and focus on housing and infrastructure development will have a positive impact. Narendra Barhate, MD, SEED Infotech said that the proposal to set up five more IITs and IIMs is welcome. Special fund provision for virtual classrooms and online courses and proposal to launch the Skill India Initiative to skill the youth with an emphasis on employability enhancement and entrepreneurial skills was appreciated.
As far as creation of jobs is concerned, V Suresh, executive VP and National Head Sales, Naukri.com said,
"It has a clear long-term strategy for getting back the growth momentum. I expect the budget to have a positive impact on the job market."
Dr Ajeenkya DY Patil, chairman, DY Patil Education Group said, "The Government's commitment to make India a digital nation is visible through provisions for smart cities, e-visas and increasing broadband penetration."