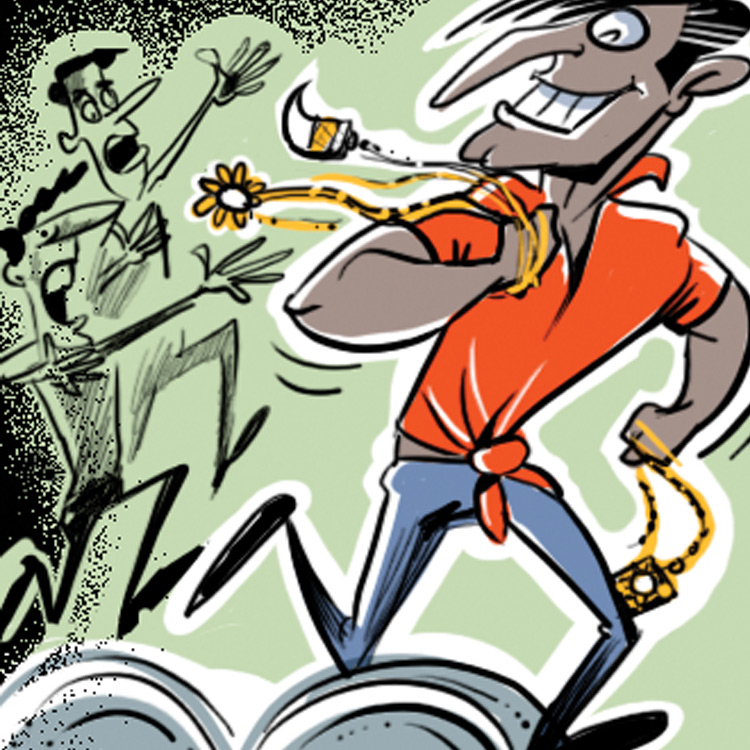 Pune: The trend of the chain snatching incidents in the city seems to have continued. Even after dna reported the case of fourteen men being robbed by unidentified men picking up a road fight in the last week, another such incident has been reported by a resident of Shivajinagar.
Twenty-year-old Devendra Kate claims that two unidentified men robbed him at Canal road in Deccan area on June 6 at 9.30 pm. Two unidentified men came close to Kate, who was riding his motorcycle at the time, and began to verbally abuse him. They kicked his bike to make him stop and then beat him up, claiming that he did not know how to ride a bike.
The fight was interrupted by bypassers who asked them to take Kate to a hospital for treatment. Once the three left the place under the pretense of going to the hospital, the men beat up Kate again and made him apologise for his rash driving. They then snatched his gold chain worth Rs.37,000.