To celebrate the enduring spirit of trees in Pune, Gyaan Adab and eCoexist will be hosting an event, Green Grandeur to honour the trees of Kalyani Nagar.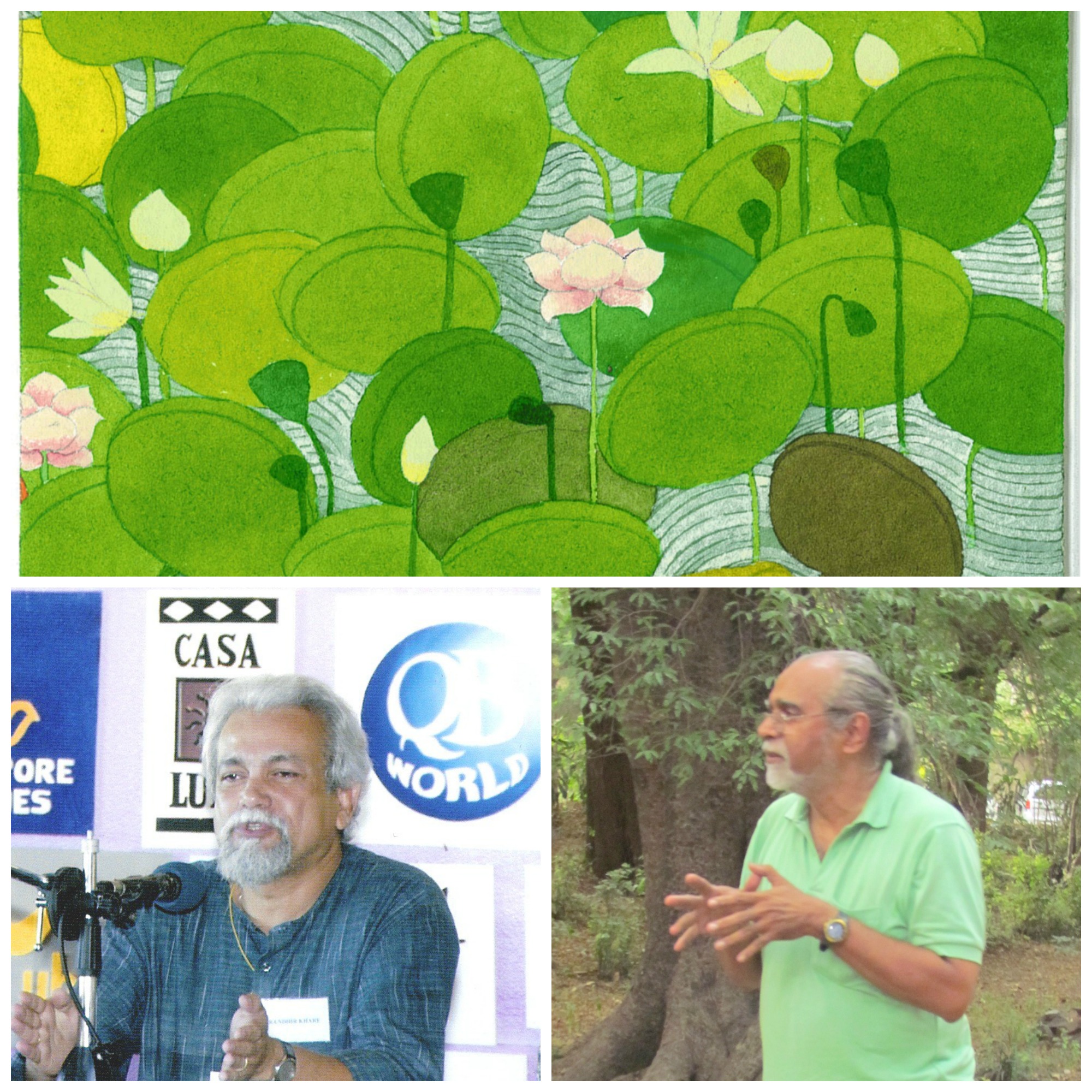 An intimate tree experience will be taking place on Saturday the 24th of May at 6pm at Gyaan Adab, Kalyani Nagar. It will feature poetry, reflections, stories and group chanting by writers, poets, environmentalists and the audience.
The event will begin with an art exhibition 'Water Gardens'. Water-colour landscape paintings by artist Saket Mehendale will be showcased from the 24th-31st May at Gyaan Adab. Saket's paintings will feature water lilies on green leaves in their endless colourful water hues. "I have been painting water lilies for 3 years now and the lilies I paint are my interpretation," says Saket.

A storytelling session on trees by Mr Peter Viegas, a pioneer of storytelling in Pune will be the highlight of the event. "Being a storyteller by profession, I thought telling a spiritual story about trees would add dimension and depth to this wonderful event." he syas. Director of Programs at Gyan Adab, Randhir Khare ensures the audience an inspiring experience leaving them with an emotional connect to the trees and nature. "The best way to celebrate trees is through stories, poetry and art," he says. Randhir will be carrying out a tree invocation – an amazing tradition practised in the tribal community. "It will transport the audience to the tribal areas of India," he adds. Divya Mangwani will be reciting her original poetry about trees and then a poem by Rabindranath Tagore on nature. The last feature of the day will have Manisha Guttman of eCoexist giving a presentation about trees around Kalyani Nagar. "I have been photographing trees of Kalyani Nagar over the years and I will be sharing those pictures as well as all that I have learnt in the process," she says.

This cross genre event will end with a Tree Walk on Sunday 25th May at 9 am with Ketaki Ghate, an ecologist and previous member of the Pune Tree Authority. Ghate who has been involved with tree conservation activities for nearly 14 years will tell the participants about the various types of trees and their qualities.
"This collaboration event will bring the people of Kalyani Nagar together so that they can be fully aware of their surroundings and the environment," says Randhir. Gyaan Adab is a literary centre dedicated to bringing masses together through the medium of literature while eCoexist is a social enterprise that promotes eco-sensitive products through socially sensitive means. Manisha says, "We collaborated with Gyaan Adab as they are a prominent cultural centre in Kalyani Nagar and combining art with our idea of conservation of trees will work out brilliantly." This start-up event will surely initiate regular tree walks for ecological and cultural purposes in the future in other areas of Pune as well.