Sister calls police 3 days after death; mother's body was found in same state last year, say neighbours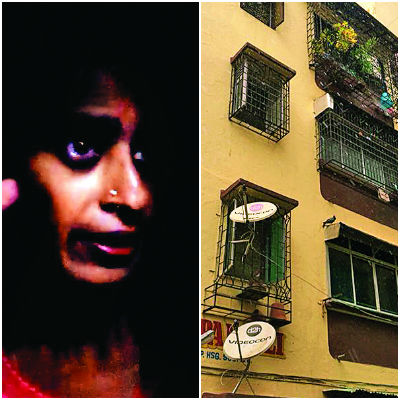 A 42-year-old woman allegedly died of starvation and neglect a few days ago after spending months cooped up in her shabby Vasai flat without food or electricity.
Who was the victim?
Lalita Iyer was a resident of Pushpanjali Apartments in Om Nagar, a posh locality near the railway station. She and her sister lived in the flat. Their mother, who used to live with them, died last year.
How did the case come to light?
Her elder sister Sangeeta, 45, went to the Manickpur police on Tuesday. The police found the body in a severely decomposed state, indicating that Lalita had died at least three days earlier. A senior officer said she seems to have died of starvation and illness. After bringing out the body, when the police asked her why she had informed them so late, Sangeeta said she was not aware of her sister's death.
What was wrong with the sisters?
The police said some neighbours told them that the two sisters were mental ill, which the police are verifying. While investigations were on, Sangeeta sat for hours near her sister's body. An officer said, "Primary investigation has revealed their family had cut off ties with the mother and sisters. They would never come out of the flat. The neighbours told us they were aloof and that there were no male members in the house."
The family never bought gas cylinders or food. Their electricity supply had been disconnected, and society members were providing them with water.
And what had happened to the mother?
Neighbours told the police that the duo's ailing mother died around a year back, and her body too was brought out of the house in a similar state five days after her death.
"The sisters were in the house when their mother's body was brought out. They must have been there when she died," said the officer.
Activistspeak
"MSEDCL officials had disconnected power supply due to non-payment of bills for the past six months. Neighbours said they never even opened the doors of their house," said Radha Iyer, a social worker from Vasai.
Now, what happens to Sangeeta?
She is continuing to stay in the flat, alone and without food and electricity. She is not allowing anyone to enter the house.