The USP of Paschim Society in Dadar is its greenery and spaciousness.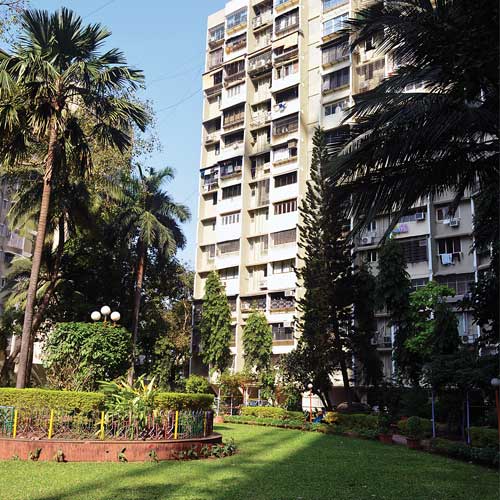 Verdant greenery is what strikes you the moment you step into Paschim Society in Dadar.
Constructed way back in 1975, the society has a total of 168 flats in its three wings. The best part about the society is the big garden in the middle.
The garden is well-maintained with amenities for children to play in. Subhash Gupta, secretary of the society, said, "We are very proud of our garden. There is a path around it, where people can take a walk or go for a jog in the mornings or in the evenings. We plant new flowering plants in the garden, depending on the season. We also have a really good gardener who takes good care of the garden. Every month we pay him for the up-keep of the garden." Greenery and space is this society's USP. Gupta pointed out, "We provided parking slots to all the 168 flats of the society and even after that we have a lot of space left."
Cleanliness is a priority for the society members. The housekeeping staff is hired annually on a contractual basis. Besides collecting trash from the different flats, the staff also goes around the premises, collecting trash and putting it in the dustbin.
As far as the environment is concerned, the society believes in rainwater harvesting. "The society being old, we needed to repair the three wings. We already had lifts, but we replaced three of them with new ones," said Prabhakar Rao, the manager of the society. In spite of being more than 35 years old, the society has pretty tight security with 16 CCTV cameras and 16 security guards stationed in its premises day and night.
Speaking about the members of the society, Gupta said, "All the members of the society are very nice and pretty satisfied with the way things are done in the society.