Cops claim he's innocent even as allegation of hawker's murder grow louder.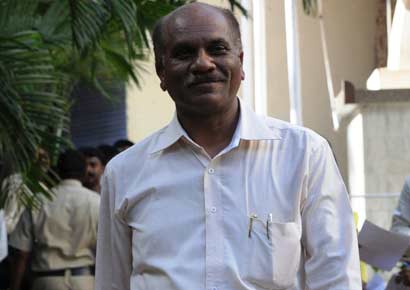 Vasant Dhoble, assistant commissioner of police, has been on Saturday transferred to the police main control room following the death of a hawker in Vakola during a drive carried out by a police team headed by the controversial policeman at Santa Cruz (East) on Friday. However, Dhoble has not been given any side posting in the police main control room.
Madan Jaiswal, 40, died of subarachnoid haemorrhage, which was caused due to excessive bleeding in and around the brain. He had not sustained any external injuries, said the police. However, Jaiswal's family has alleged that Dhoble had hit him with a lathi and he sustained injuries. The police vehemently denied the allegation and stated that Dhoble did not even got off his vehicle while the eviction drive was being carried out at Nehru Road.
Mumbai police spokesperson Ambadas Pote has said that an inquiry into the case is being conducted by the State CID, who will be submitting its report to the police.
Another senior police officer said that the decision of posting Dhoble at the control room is to ensure that there is not interference during the investigation of the case.
The incident occurred on Friday evening. When the vehicles reached the spot around 6.30pm, the hawkers, including Jaiswal, who ran a fruit stall near Vihar restaurant, started running.
Jaiswal's son said, "We learnt that Dhoble had beaten up several vendors with lathis. My father was also hit and had to be rushed to VN Desai Hospital where he was declared dead on arrival."