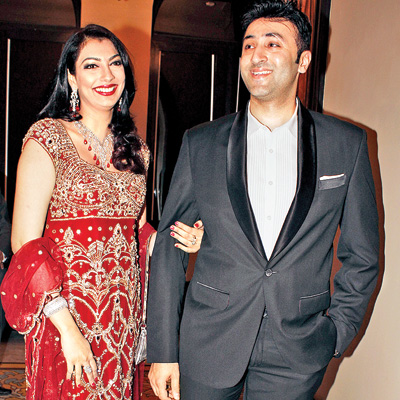 Former Miss World Yukta Mookhey and her ex-husband Prince Tuli visited the courts regularly for two years during their bitter matrimonial dispute, till the high court referred the case for mediation. Just two months into the mediation process, the parties arrived at an amicable settlement and separated.
What is alternative disputes redressal?
Alternative disputes redressal (ADR) is a method that is being increasingly utilized to resolve matters within a limited time frame. Swapna Joshi, member secretary of the state legal aid authority, explains that there are three stages of ADR. "First is the pre-litigation stage, second post litigation and third is mediation. The major disposal of cases are in the post-litigation stage that also helps in reducing the pendency of cases."
Cases referred for alternative redressal range from land acquisition matters to financial disputes under the Negotiable Instruments Act. There are bank recovery cases, sales tax and income tax cases. There are even disputes over water bills, motor accident cases, besides matrimonial disputes.
What is mediation?
Mediation is an ADR mechanism. It is taken up as and when the cases are referred by the courts, or the parties opt for it. The legal aid authority holds two lok adalats annually and one has been merged in the National Lok Adalat. It also conducts three mobile lok adalats.
Last year, the Maharashtra State Legal Aid Services Authority (MSLASA), under the guidance of Bombay High Court chief justice Mohit Shah and justice SJ Vazifdar, settled 35,593 cases through mediation, which is a lot more than the cases cleared by courts. This year till July, 20,061 cases have been settled.
Advocate Jamshed Mistry, who has been appointed amicus curiae in several cases says, "It is a great way to resolve disputes and it works well in commercial matters. This way not only is the burden on the judiciary reduced but matters are disposed of within a time frame." (Amicus curiae is a latin term that literally means "friend of the court".) Mistry strongly advocates the alternative mechanism and says this should be made compulsory so that only contested matters go to the courts.
What is the role of the lok adalat?
The lok adalat is another alternative mechanism that has helped reduce the pendency of cases.
According to statistics available, 4,13,976 cases were settled at the National Lok Adalat held on November 23, 2013. Among the cases resolved 1,14,266 were regular matters, 1,11,612 pre-litigation matters, 1,88,098 petty cases, and 56 high court cases. In the Maha Lok Adalat held on April 12, 2014, 2,54,723 cases were settled.
Four permanent lok adalats have been started in Mumbai, Pune, Aurangabad and Nagpur under section 22B of the Legal Services Authorities Act.
How do ADR benefit the public?
SB Bahalkar, deputy secretary, MSLASA, says, "Instead of people approaching the court the mobile adalat visits small talukas, where disputes pending at the tehsildar level or below are resolved. These local matters are commonly taken up by what are called mamledar courts." This year till July, 433 mobile camps have been held in the state and 5,883 cases settled.
Advocate Rima Merchant says, "It's the best thing if the proceedings work out. But sometimes the proceedings don't work out. In cases of matrimonial disputes it's a better option as it avoids loss of time and money. It's also more convenient for parties appearing in courts."
Mediation works wonders in state
Year Cases referred No. settled No. that failed
2012 55,469 16,064 31,560
2013 63,116 35,593 30,801
2014 (upto July) 32,577 20,061 16,553
Lok adalats make a big difference
Period No. of adalats held No. of cases settled Beneficiaries
2012-13 2,868 4,94,199 8,82,741
2013-14 1,910 2,99,476 4,87,435
2014-15 (upto June) 936 2,00,690 2,74,797