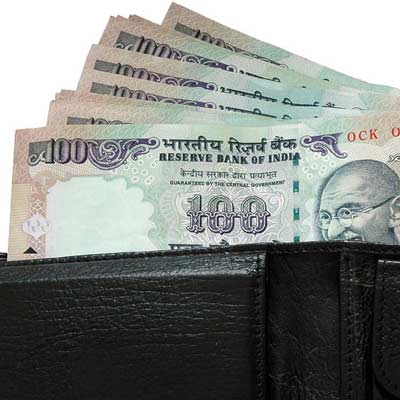 The state anti-terrorism squad has invoked the Unlawful Activities and Prevention Act in a recent fake currency case. A report by the Currency Note Press in Nashik, stating that the counterfeit notes were of very high quality, prompted the ATS to go for the stringent law.
The squad on Saturday made its fifth arrest in the case from West Bengal. Last month, they had arrested four people from Borivli (W) and had seized bogus notes with a face value of Rs1.36 lakh. During interrogation, they had revealed involvement of two more associates – Mohammad Ibrahim Mohammad Nasir Shaikh and Mohammad Tariq Anwar – in the crime.
"When we went to arrest Ibrahim, we found that he had burnt few fake notes that were there in his possession and damaged his mobile phone. We had seized samples of burnt notes and pieces of his mobile phone and sent them for forensic analysis," said an ATS officer, requesting anonymity.
The ATS had sent few of the seized fake notes to the Nashik press for expert view. "Their reports states that some of the security features of our currency notes such as water mark, latent image, see through registration were imitated and that they were of high quality," said the officer.
Sources said the ATS' decision to invoke draconian UAPA act in the case was based on the report by the Nashik press. "We have found that the gang was involved in making, pumping these notes into India from Bangladesh. We had received specific information that Tariq was in Kolkata. Accordingly a team went there and picked him on Saturday," the officer said.
Sources said it is difficult for a normal person/group to procure a printer that can produce notes with such precision. ATS suspects a much bigger conspiracy in the case, they said.
The police have as of now seized 142 fake notes of Rs1,000 denomination, samples of burnt notes, a digital voice recorder, a pendrive, two DVDs, 11 SIM cards, mobile phones, PAN cards, mobile phones and some railway tickets of Delhi from the arrested persons.