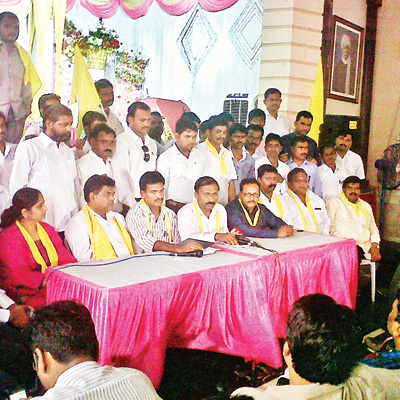 The Dhangar community on Tuesday threatened the state government with dire consequences in the upcoming state assembly elections. The threat was issued should the state fail to put the community in the Schedule Tribe (ST) category. Largely shepherds by occupation, the community will be organising a show of strength on August 1. The rally will be held from Byculla to Azad Maidan in the community's traditional attire, that will tell people how they have their own unique culture.
Community members have been sitting on a dharna in Baramati for a week, in order to be included in the ST list. The state has already sought eight days' time from the community. Totaling approx 1.65 crore, they are said to be around 10% of the state's population – an amount that can change election equations. As of now, they are categorised under the Nomadic Tribes (NT).
With them being under the NT, the community gets only 3.5% reservation, which is restricted to education and jobs. "We should be under ST, because firstly, we rightfully belong to that category and being an ST gives political reservation to the community," said Lalit Bandgar of Dhangar Samaj Aarakshan Sangharsha Kriti Samiti, which organised the press conference.
He added, "The community has been under the ST category since the beginning, when the presidential order for different reservations was issued in 1956. It was recognised as Dhangad. It does not find a mention in the category only because of the spelling." All this, while the community members said that they did not take up the spelling mistake because of the lack of education and understanding of the subject.
"The state government has been taking money for tribes. When we sought details on how many people were given benefit under Dhangad, the government could not give even one name," claimed Dr. Sunita Mahatme, another member of the community.