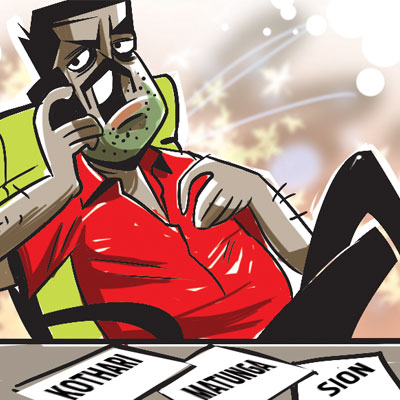 In a creative plot similar to a connect-the-dots game, an impersonator claiming to be a policeman from Pune made a series of calls to the police control room, two police stations and finally a beat constable to issue threats to a city-based jeweller over the phone.
On May 17, Bharat Kothari, owner of Kothari Jewelers was surprised to find a beat constable at his shop, who handed over his phone to Kothari saying a senior police officer named Nalawade wanted to speak to him. The caller, claiming to be Nalavade, an officer from Shivaji Nagar police station in Pune, alleged that Kothari had 90g of gold that an accused arrested in Pune had given him for safe keeping.
The caller demanded that Kothari return the gold, and threatened him with dire consequences if he failed to do so. Kothari then wrote to director of general of police Sanjeev Dayal and Mumbai Police commissioner Rakesh Maria via e-mail.
At the very outset of the investigation, the police confirmed there was no officer named Nalawade attached with the Shivaji Nagar police station in Pune. During further course of investigation, the police found the impersonator had overcome a major challenge in a minor way.
"Not knowing Kothari's number, the conman had first called the police control room and asked for Matunga police station's number. He had then called Matunga police station and procured Sion police station's number. Calling Sion police station, he procured the number of the beat constable who patrolled the area where Kothari's shop is located. He then told the beat constable that he wished to speak to Kothari in relation to a case and asked him to visit his shop," explained inspector Dattaram Girap of Sion police station who is investigating the case.
The police are tracing the call that was made to the beat constable's phone.