India has more than four hundred million people living on less than Rs 70 ($1.25) a day. A lack of access, opportunity and participation continue to be key challenges to moving people away from poverty. In fact, there are sixty million more people living in poverty now than there were 20 years ago.
Magic Bus, an Indian NGO, over the years has been successfully moving children out of poverty by nurturing them on a journey through childhood to livelihood. With the help of local youth as mentors and role models, the NGO implements a sports-based curriculum to engage these children and empower them to make the right choices from childhood so that they grow up towards better livelihoods as adults, ensuring their social and economic well-being.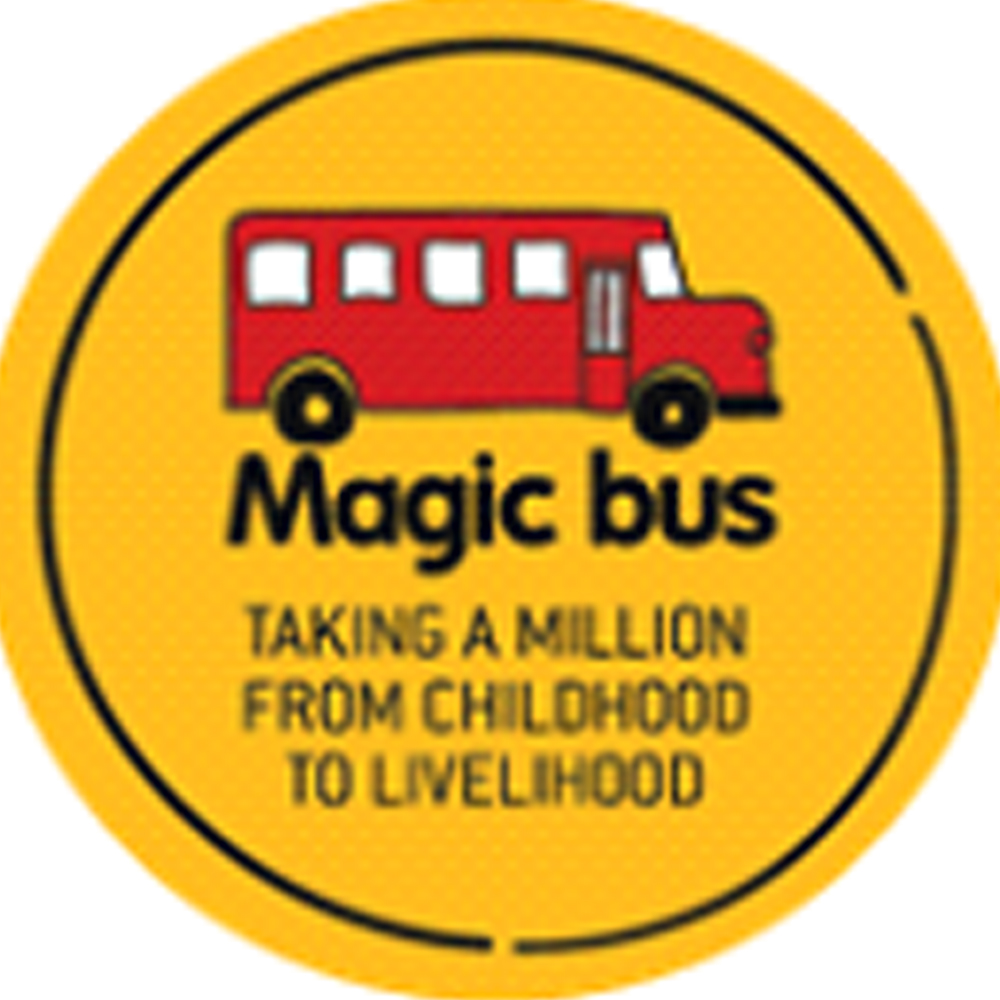 The NGO fosters young adults, called Community Youth Leaders who come from the same community as the children, to deliver their programmes and to become role models and mentors for the children in these programmes. Their activity-based curriculum tries to bring changes in behaviour and promotes gender equality, providing easy access to education and health services, and at the same time developing a child's social and emotional skills. Their other key role is to work with the child's support structure –- the parents, the community at large and local institutions to ensure that the change is sustainable.
How does the programme work:
The programme begins when a child is 7 years old, follows their journey through childhood and aims to create confident young people, ready for jobs or higher education opportunities.The programme has its grounding in academic research and its potential to impart knowledge or bring about behavioural change.

Sporting activities and games are structured into each session to make them fun and engaging for the children. Special sessions are designed to represent real-life situations and challenges so that the children are able to relate to these learnings back to their daily lives.
Off the playing field, Magic Bus works with the larger community ecosystem that influences these children. Regular meetings and discussions are held with parents and linkages are established with institutional structures. For the youth leading these programmes, a youth development platform called 'Connect' is provided. Through this programme, the NGO offers leadership and employability skills training as well as a counselling service to help the children to decide on their next steps.
Facts about Magic Bus:
Starting with a single programme in a Mumbai slum in 1999, Magic Bus now has over 20 offices across India with a staff of 640 members of whom 500 are directly involved in delivering their programmes. Magic Bus has trained and worked with more than 7000 volunteer mentors.They currently run programmes in 11 Indian states: Andhra Pradesh, Bihar, Delhi, Goa, Jharkhand, Karnataka, Odisha, Madhya Pradesh, Maharashtra, Rajasthan, Tamil Nadu.
Impact of Magic bus so far:
EDUCATION: 98% of the adolescent girls at Magic Bus are in secondary school as compared to the Indian average of 46%. 9 out of 10 of Magic Bus children are first generation learners getting into higher education or jobs.
GENDER EQUITY: 42% of the participants in these programme are girls which is a significant number in the Indian context. 82% believe that it is equally important to invest in a girl's as well as a boy's future.
REPRODUCTIVE RIGHTS: In many of the places we work in, child marriages are considered okay, especially in the face of economic difficulties. However, 81.8% children in the Magic Bus programme believe that they should not marry before 18 years of age even if there is a problem in the family.
HEALTH: 3 out of 4 children at Magic Bus follow good practices related to personal hygiene including hand washing, brushing, bathing and cutting nails.
HYGEINE: In a country where menstrual hygiene is hardly discussed, 82.66% of Magic Bus girls know about and practise safe menstrual hygiene.
AWARENESS: In India, only 34.7% women are aware that consistent condom use can help prevent HIV and AIDS. In contrast 92% of Magic Bus adolescents are aware of this association.
LEADERSHIP IN ACTION: 97% have taken up issues and worked on resolving them within their communities.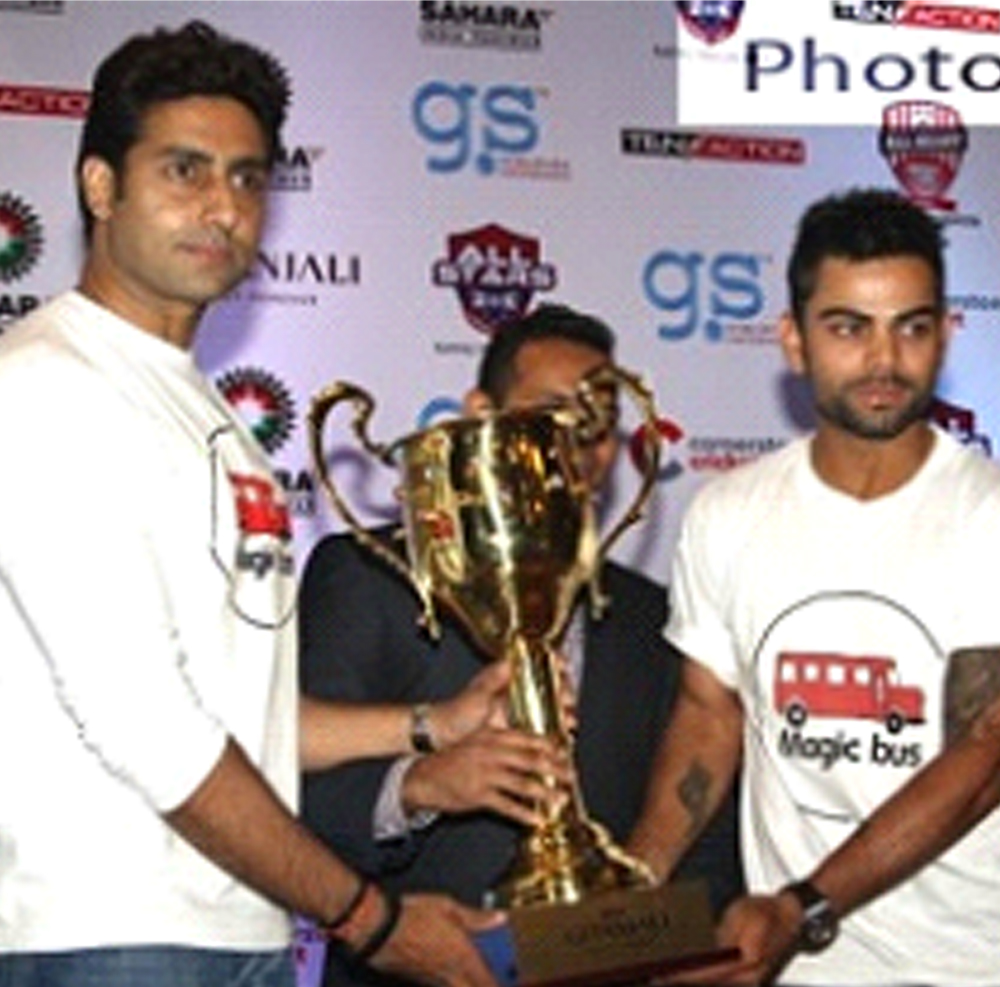 Abhishek Bachchan and Virat Kohli unveil the All Stars Football Match trophy in aid of Magic Bus
Issues Magic Bus works on:
EDUCATION: Enrollment and re-enrollment of out-of-school children, RTE compliance, Improving the Teaching Learning environment, Improving regularity to schools, Prevention of school drop-outs, Teacher trainings
HEALTH: Individual and community hygiene, Behaviour change to inculcate healthy habits around nutrition, health and fitness, diarrhoea, anaemia, tobacco, drug abuse and malaria control, adolescent sexual and reproductive health
GENDER EQUITY: Break gender stereotypes, mitigating gender-based violence, increase participation of girls in decision-making, provide equal access to education, health and livelihood options for girls and boys, creation of safe spaces for girls to participate, play and learn
SOCIO-EMOTIONAL LEARNING: Improve interpersonal skills and resilience, enhance decision-making and negotiation skills
YOUTH DEVELOPMENT: Guidance for employment or higher education, Leadership Training, Provide Employability skills, Vocational training, links to jobs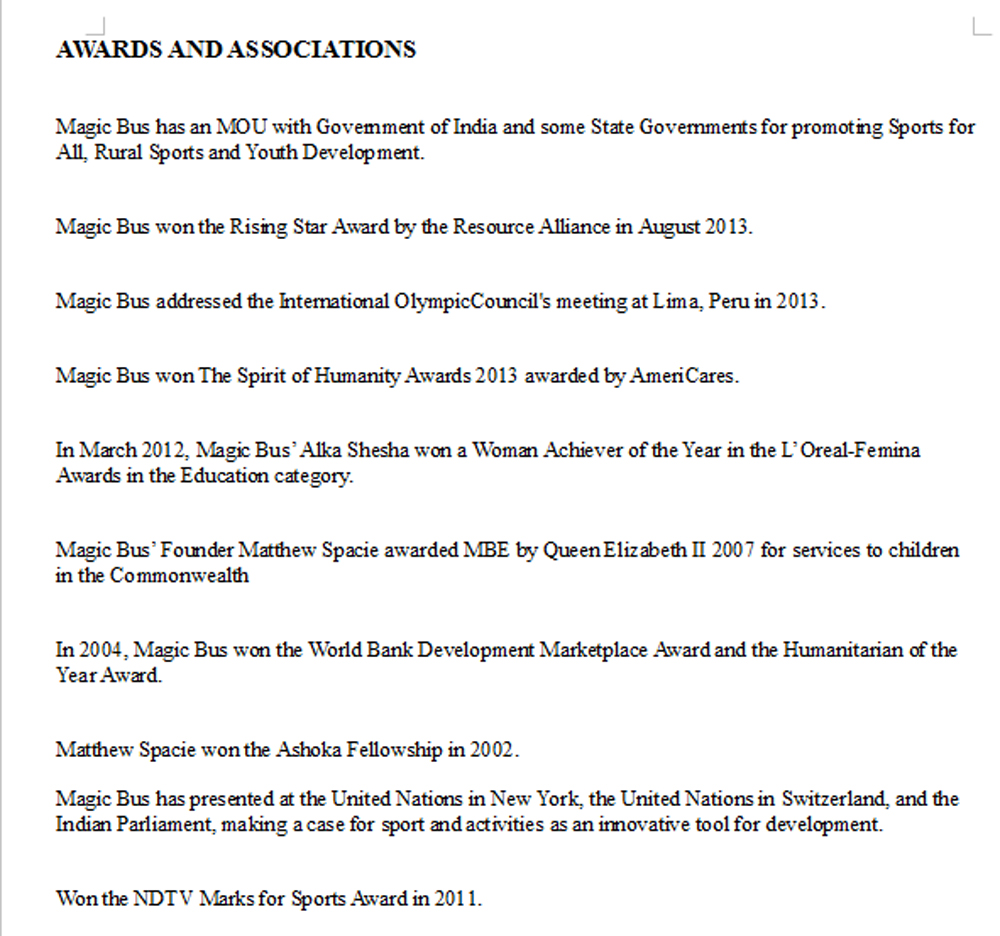 On October 25, 2013, Magic Bus will host its 3rd Mumbai Benefit at The Palladium Hotel. This annual event is a celebration dinner event which will be attended by superstars such Abhishek Bachchan & Farhan Akhtar. Some of Mumbai's significant families will be celebrating Magic Bus achievement of reaching 300000 children in its programme.