Ruling, oppn parties face flak for hastily okaying projects, hiking corporators' fund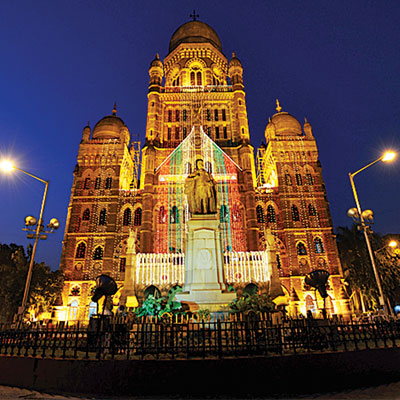 The standing committee of the Municipal Corporation of Greater Mumbai (MCGM), in two separate meetings, recently sanctioned contracts worth over Rs3,000 crore.
The meetings were held on February 21 and 26 and the deliberations cumulatively lasted only two-and-a-half hours. There was alleged consensus among the ruling Shiv Sena-BJP alliance and the Congress-led opposition. This is apart from the hike in corporators' fund from Rs1 crore per annum to Rs1.60 crore.
In addition to this, the budget proposal was amended to the tune of Rs550 crore to finance populist decisions. RTI activist Bhaskar Prabhu said: "These are all politically-motivated decisions and must be put on hold till the Lok Sabha elections are over."
Clearly, these mega contracts were approved by the ruling Shiv Sena-BJP alliance with an eye firmly on the upcoming Lok Sabha elections. But, what is significant is that the opposition chose to keep mum. Seldom in the past has such large contracts been approved in such a tearing hurry.
The question that is being asked is why did the civic administration, led by commissioner Sitaram Kunte, acquiesce in this?
As is known, proposals for any expenditure are initiated by the administration and then brought before the standing committee and then the general body for endorsement.
MLA Krishna Hegde said: "This is nothing but a mega scam. I demand a third party audit of all these expenditure. There is tremendous scope for corruption. Kunte should have put his foot down when such suspicious proposals were mooted. He should have known about the nexus between his staff and certain parties. I have been demanding his removal for the past several months, but the government is still to respond."
The increase in corporators' fund has come in for criticism from activists. Aftab Siddiqui said: "This is humbug in the name of development. Many of the corporators don't know how to spend their funds. In Daulat Nagar and PM Road in Santa Cruz (West) two concrete garbage bins have been built on the road.
Already the roads are congested and on top of it these corporators encroach on them. The question is why the ward staff is agreeing to corporators' absurd proposals. The corporators' fund should be scrapped immediately."
Another activist Anil Galgali said: "Corruption cannot take place without the collusion of civic engineers. There is urgent need for close monitoring of mega contracts approved by the standing committee. Even blacklisted contractors have been awarded contracts through the back door. These should be investigated."

Bad roadshow
Over 700 roads in the city and suburbs have been dug up simultaneously for concretisation and other works. But the roads have been selected haphazardly.
For example, a section of DK Sandu Marg in Chembur, which does not have heavy traffic, is being converted into an RCC road, but Elphinstone Road bridge, a crucial link between Parel and Lower Parel, which has heavy traffic, has been neglected. Driving on this bridge is a nightmare.