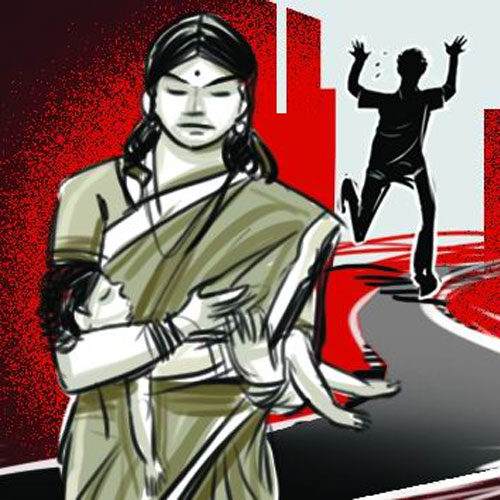 The six-month-old sexual assault victim from Govandi had three prominent bite marks on her body which will now be analysed by KEM hospital's odontology forensic expert, who took samples of the marks on Wednesday, to nail the accused.
The police decided to take the expert's help after the accused's 12-year-old sister said she had bitten the baby.
The expert, Dr Hemlata Pandey, said, "She has three prominent marks — on her chest, cheek and right elbow. We have taken their impression, which will be analysed and matched with the accused's teeth pattern."
"Since there is a conflicting version, we will take an impression of both the brother and sister's teeth. They will be matched with the marks found on the victim's body," Pandey added.
According to Rajawadi hospital doctors, the baby was stable but had a mild fever. "We are monitoring her condition. She has scratch marks on her body, besides the bite marks and a vaginal tear," said a doctor.
KEM hospital is the only one in the state and fourth in the country to have a forensic odontology expert. Since September, the six-month-old baby's is the third case that will be analysed by the department.
The accused is a ragpicker, aged 17 years and four months. After conducting a medical test at Nagpada police hospital on Wednesday, the boy was sent to Dongri Observation Home, said senior inspector of Shivaji Nagar police Radheshyam Agarwal.
The victim and the accused are neighbours at a Mhada colony in Shivaji Nagar. The boy's sister took the baby to her house around 11.30am on Tuesday on the pretext of playing with her. When she didn't bring her back even after an hour, the baby's grandmother went to her house.
She found the baby sleeping. On taking her home, she discovered the marks on her body.
Suspecting foul play, the victim's family approached the police and the police took the baby to Rajawadi hospital.
The accused has been booked under section 376 (rape) of the IPC and sections 4 and 8 of the Protection of Children from Sexual Offences Act, 2012.