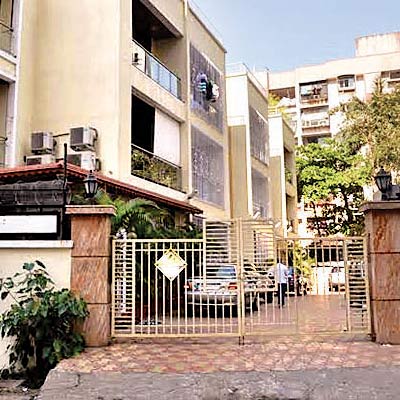 Two children, aged nine and six, died of serious head injuries after the stone framework of a swing collapsed on them at Kandivli (West) on Saturday night.
Two other kids were hurt. They were treated and discharged on Saturday night.
Nishiket Aadia and Karsh Aadia were playing in the compound of the Raj Residency complex at Mahavir Nagar, when the marble framework from which the swing was suspended collapsed.
The accident happened at about 8pm when the families of the kids were visiting a cousin. The two were taken to Karuna hospital in Borivli (West), but succumbed during treatment.
The Kandivli police said they were investigating the matter, but had not yet registered a case.
The Aadias live in Dahisar and had come to Kandivli for a satsang (a religious gathering) at the house of Jamunalal Parekh.
"The Parekh family together with some 40 relatives and friends had visited Mathura in January this year and they had invited the group to their house in commemoration of the pilgrimage and to view a video of the trip," said Harishwar Pimple, senior police inspector.
While the elders were viewing the video, the children played in the garden outside the bungalow. There were probably too many kids on the swing and this may have brought it down, the police suggested.
"Nishiket and Karsh suffered severe head injuries as well as wounds on other parts of the body. Two other children suffered minor injuries and they were treated and discharged," the police said.
The police inspector said they had recorded the statement of the families. "They said they did not want to lodge a complaint as the accident happened in front of them and they would not hold anyone responsible for it," Pimple said.
Nishiket's father Piyush is a professor, while Karsh's dad Amit owns an imitation jewellery business. Piyush and Amit are brothers.
Teenager chokes on swing
In October 2013, a teenager choked to death after his neck got locked in the ropes of the swing he was seated on at his house in Ghatkopar.
Meet Jain, 13, was in the bedroom of his house at Arihant Sadan, when the accident occurred.
He was found motionless by his mother and she rushed him to a hospital, where he was declared dead before admission.