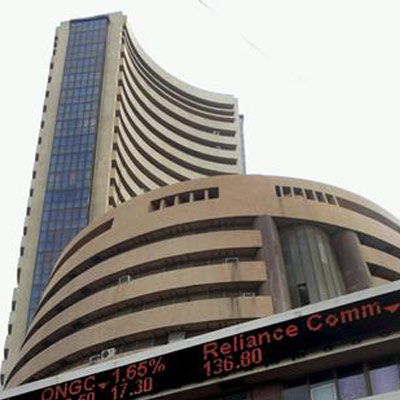 With the Budget just a few days away, the market seems to be giving a thumbs up to Jaitley with touching an all time high of 25700. Some of the biggest gainers in the early trade are CESC and Mphaiss (both up 6 percent), Indian Hotels, Hindustan Zinc and J P Powere, all up mroe than 3 percent. SOme of the big losers in the market are Gujarat STate Petronet, Bajaj Holdings, ING Vysya, CRISIl, all of which are down more than 1 percent.
The benchmark BSE Sensex is up 172 points or 0.68 percent while the Nifty is up 50 points or 0.66 percent.
Good performance from the Indian markets were expected after most Asian stocks performed well on Wednesday after Nikkei touched the highest valuations over the past five months. reuters reported that fund managers were putting money out of bonds to equities. Since there has been a very low outlook for interest rates in major economies and very little volatility in the markets, investors are taking leveraged bets to get higher returns.
"Global equity and credit markets are feeling the tailwind of firmer activity data in the world's largest economies, with the exception of the euro area," Barclays wrote in a client note.
Major marke indices like the Dow and Z&P 500 recorded closing highs on Tuesday while the Nasdaq was up 1.14 percent.
Bank of America Merrill Lynch expects the market to touch 27,000 by the year end, though it accepts the crisis in iraq and the shortage in ranfall could be the mid term glitches in the colsolidation. However, the Indian Metereological department has made a long range forecast of 93 percent for the monsoons in India.
The encouraging sign for consumer demand has also been seen with the US auto sales touching almost 17 million annualised in June, its best performance since June 2006. India has seen similar signs of improvement with the biggest player in the country Maruti Suzuki, posting a huge 31.1 percent year on year growth in car sales in June this year. However, shares of Ttaa Motors fell over 1 percent after dismal numbers in the June quarter where its sales fell 27 percent on an year on year basis.
With inputs from Reuters