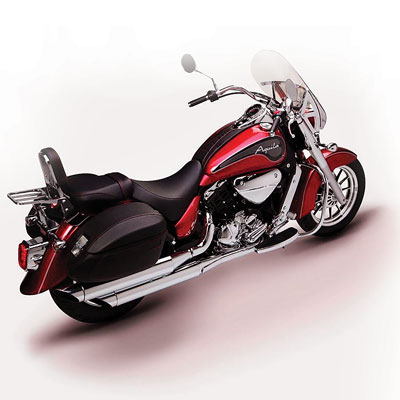 A small city Jaysingpur, 30 kms from Kolhapur in Maharashtra, which is also known for its educational institutes, is a developing market for premium bike manufacturer Hyosung.
"Our Kolhapur dealer keeps getting enquiries from potential customers from this city. We are selling 10 bikes a month from our Kolhapur dealership itself," said Shirish Kulkarni, chairman, DSK Hyosung.
With increasing potential, other premium bike manufacturers too are increasing their focus on smaller cities. For Austrian sports bike manufacturer KTM, 25% of its sales are currently contributed by smaller cities (tier 2-tier 3) and has seen a volume growth of 30% in 2013-14.
Even though metros still dominate a large chunk of the market for two wheelers, industry players feel that there is a huge potential in the smaller cities for bigger bikes, which is still untapped.
KTM is already present in 100 cities today with 115 dealerships in place. When asked if there is a market beyond these 100 cities, Amit Nandi, vice president- Bajaj Probiking, said that the company is looking at expanding its base to 150 cities by the end of next financial year (FY15).
Smaller cities like Kolhapur, Madurai, Vijaywada, Mysore, Lucknow, Nanded, Aurangabad are emerging as potential markets for premium bike manufacturers, who once only relied on customers based in metros.
"We are completely surprised with the response we are getting from the smaller cities. We keep receiving emails from places like Bhatinda, Aizwal for opening of dealerships. We will be expanding further to cities like Solapur, Hubli, Kannur, Thrissur and to other such towns, which probably are lesser known," said Nandi.
Despite the slowdown in the two-wheeler segment, the demand for premium bikes continues to remain strong. Sales of bikes, which are priced over Rs 1 lakh and beyond, grew almost 10% in this fiscal and is further expected to grow with increasing competition.
Harley Davidson, which launched Street 750 last month is looking to expand beyond metros. "We have 13 showrooms now, out of which 4 are in smaller cities. We tend to go to markets where we have some demand, for example before we open our showroom at Indore, we already had nearly 10 owners of Harley Davidson in Indore and similarly in Jaipur. We continue to see pull from the other markets in 2014 and we are looking at places like Surat, Guwahati, Coimbatore, Calicut," said Anoop Prakash, managing director, Harley-Davidson India.
"A lot of demand is coming from owners of 150-180 cc bikes, who are upgrading to bigger and sexier bikes. They are looking for something that stands out. The willingness to spend is increasing," said Nandi.