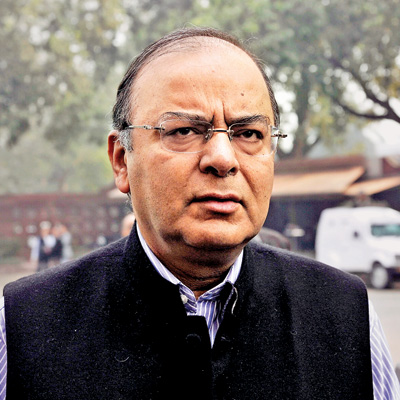 A slew of banking scams has forced the finance ministry to initiate some stringent measures, including strengthening of risk management, appointment of bank chiefs for longer tenures, separation of posts and improving quality of nominees and independent directors.
The ministry has asked banks to prepare a list of large borrowers with heavy debt so that these borrowers can be asked to sell off their non-core assets to reduce debt and increase their equity. The ministry is also planning to ring fence the wilful defaulters by making changes in the Securitisation and Reconstruction of Financial Assets and Enforcement of Security Interest Act (Sarfaesi Act) to take control of their assets and also protect bankers whose intentions are bonafide.
Banking secretary GS Sandhu said: "We are asking banks to be cautious about borrowers with high debt and too little equity. Banks have been asked to prepare a list of borrowers who are high on debt, and initiate the process of selling off their non-core assets. On the vigilance investigation on bankers, we will see to it that innocent bank officials are not taken to task so that procedural delays do not hamper sanction of credit."
Asked about the central vigilance commission (CVC) taking action on bankers and slowing down decision making in the banking system, Sandhu said: "We will put out some procedural guidelines to uphold the integrity of the chairman in the public sector bank. We will also examine the possibility of giving five year tenures to chairmen of banks so there is continuity in their functioning irrespective of whether they have completed 60 years or not."
Lax procedural norms have led to the fixed deposit scam involving two public sector banks. Reacting to the fixed deposit scam involving Dena Bank and Oriental Bank of Commerce (OBC) which was brought to light by dna, Sandhu said: "These are instances which have happened at the lower/branch level because of lack of due diligence and non-adherance to norms or procedures. So (it is) not fair to term the entire banking system or the individual bank going in that direction."
On Wednesday, shares of both banks dropped on local stock exchanges after dna broke the news that there was a fixed deposit scam where money was routed through the banks through fictitious accounts. OBC's shares were down 3.85% to hit Rs264.25 while Dena Bank shares slipped 4.66% to touch Rs60.15 at close of the trading on NSE.
"The most important part is strengthening of risk management. We are going to make it mandatory for all senior officers in banks for officers of DGM (deputy general manager) or GM levels to undergo a compulsory risk management course before they are considered for promotions to higher posts…We have already started work on this through some expert agencies," said the banking secretary.
The issue recently came to light after the arrest of Syndicate Bank CMD Sudhir Kumar Jain by the CBI in a Rs50-lakh bribery case.
On the issue of extending loans to Bhushan Steel by banks, Sandhu said it was a commercial decision by a consortium of bankers… and "they are capable of deciding what has to be done".
Meanwhile, the banks have been issued guidelines to deal with the fixed deposits by the department of financial services. The department has directed the banks to ensure KYC and other compliance in case of all high-worth deposits. "The fixed deposits against which loan/overdraft have been sanctioned to the beneficiary of the account may be reviewed to ensure that the same is in order," said the order.
According to the ministry's communication, the bank boards will have to form a holistic policy for opening of fixed deposits.
Oriental Bank of Commerce chairman SL Bansal maintained that the bank initiated action against the wrong doers within a month of the matter being reported by the branch. The bank has already recovered Rs110 crore out of the entire Rs180 crore. Being asked whether the funds meant for fixed deposits were credited in the current account to shore up the low interest deposits of the bank, Bansal said it will be clear only after the forensic audit report of the ministry comes.