Embark on a culinary journey with Harpal Singh Sokhi as a new food and travel show, Desh da Swaad begins soon on Zee News
Delhiites in Mayur Vihar's Samachar market were in for a pleasant surprise on an arid summer afternoon when a swanky tangerine-coloured van pulled over and unpacked pots, pans and masalas.From the van, which was equipped with a stateof- the-art modular kitchen, stepped out one of TV's most loved chefs–Harpal Singh Sokhi.
Part of Zee News' maiden food and travel roadshow, Desh da Swaad, Partnered by Catch and Hafele, Sokhi will travel the length and breadth of our food-crazy nation and bring to viewers the most mouth-watering savouries. To be aired mid-July, the show's first phase will cover 13 cities in north India, including Amritsar, Srinagar and Lucknow. Sokhi brings you some of the most delectables dishes of Indian cuisine and also hosts cook-offs in every episode at each city's gastronomic landmarks.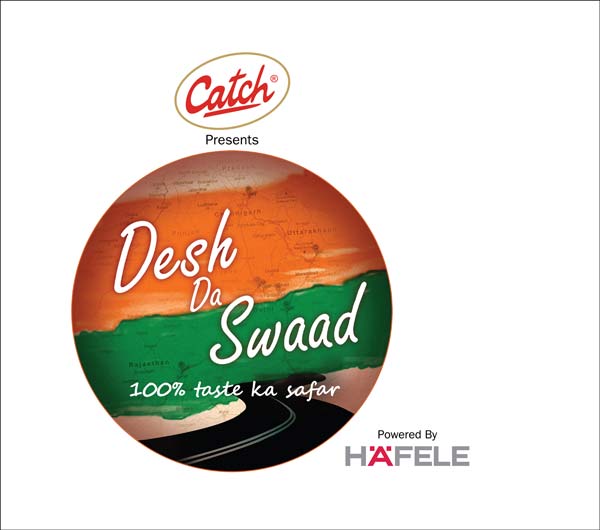 The brainchild of Sokhi and Amy Fernandes, Group Editor, Women, Luxury, Travel at Zee Media Corporation Limited, Desh da Swaad aims to marry the best of travel and cooking. "I was quite keen on exploring the world of cuisine and travel in a unique way, and talking to Harpal, I realised that we were speaking the same language. Thus, Desh da Swaad," Fernandes said.
As soon as Sokhi stepped out of the van, a strong crowd gathered around him, engaging him in conversation and requesting pictures. He even gave away gift hampers provided by 'Catch' to a lucky few in the audience. After some interaction, it was time to cook. Mashed potatoes sprinkled with fresh masalas, peas kofta and a soft bed of flour-dough all came together to form petite little open samosas, a slight variation of India's favourite evening snack. The kitchen unit set up by Hafele proved to be a compelling partner. "On my way here, I met this man who was cooking fish. He removed the fish from the hot, boiling oil with his bare hands. He is so used to cooking fish this way. That's the kind of competition I will be up against; it's going to be one roller-coaster ride," said the affable masterchef.
Watch this space for a week-by-week report and recipes of the events as they unfurl. For now, let the wheels roll and the culinary odyssey begin.
@visually_kei