dna presents a unique opportunity for aspiring authors to exhibit their creativity and knack of storytelling. All creative stories tucked in notepads, inside closets and saved in secret folders in gadgets will now have a platform to bring them into the open. The stories will now meet the eyes of an interesting jury including reputed authors from Hachette. What's more? The winning entry will be published by Hachette.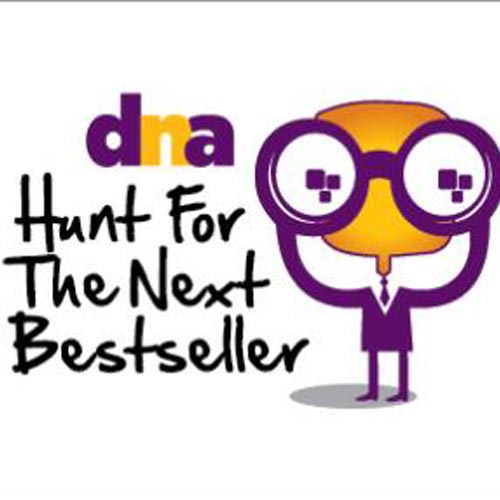 dna thus invites aspiring authors and interested writers to send in a detailed synopsis, along with three sample chapters or not less than 5000 words, of their work. Writing in any genre is welcome. The winning entry will be published and distributed by Hachette India and dna will track the entire the book upto its launch in 2014.
Swati Kaushal is one of the authors under Hachette's banner and also one of the judges that will eventually pick who will finally get their work published. dna decided to pick her brain a little and ask her views on writing and the field in general.
Swati Kaushal is the author the bestselling novels, Piece of Cake, A Girl Like Me and Drop Dead: A Niki Marwah Mystery. An alumnus of Lady Sri Ram College, New Delhi, she is an MBA from IIM Calcutta, and has worked with Nestle India Ltd and Nokia Mobile Phones, India. Swati lives in the US (Wilton, Connecticut) with her husband, teen and toddler, and spends her days trying to stay out of trouble, usually with less than satisfactory results.
What got you interested in writing? What is your major source of inspiration?
It was Helen Fielding's Bridget Jones' Diary, I have to admit. I read it, laughing out loud, and that's when Minal Sharma; the main protagonist in Piece of Cake came to me and said, Bridget with her British preoccupations is fine and good, but what about ME? I need someone to write about the Indian Woman at Work...and voila; the rest was a Piece of Cake; pardon the pun.
I find inspiration wherever I look for it. Recently I met Elizabeth Gilbert, author of Eat, Pray, Love and and something she said really stuck with me. She said, "Everyone has a talent. And they know what that is. And any talent you don't use can become a burden for you and make you miserable. So use your talent!!!" - How inspiring is that?
Which book are you reading right now? Can you suggest a couple of good books you've read lately?
Just finished reading "To the Lighthouse" by Virginia Woolf. Was a slow, demanding read, but it totally blew me away. "The spring without a leaf to toss, bare and bright like a virgin fierce in her chastity, scornful in her purity, was laid out on fields wide-eyed and watchful and entirely careless of what was done or thought by the beholders."- Page after page of the kind of writing that takes my breath away; what could be a bigger gift than that? Besides Anna Karenina and poor Tess of the D'urbervilles...
Am currently reading "If on a winter's night a traveler" by Italo Calvino- have never come across such a crazy book. And poetry by Jack Gilbert...a complete must have.
Do you have a particular routine when you write? What sets you apart as a writer?
I am a morning person, so the dawn and daybreak are my best friends. When I'm in the middle of a book; I head out to my neighborhood coffee shop (I'm the first customer there, usually) and grab an hour of inspired writing. Then back home, take care of life (read get the kids to school, WITH lunchboxes and matching socks); get the hubs out the door) and then sit back with a double shot of extra frothy cappuccino, roll up my sleeves and write till lunch time.
What sets me apart...gee, dunno...I guess every writer is unique in their own way. I have to say I am proud of the fact that I am fearless when it comes to trying something new. I don't worry that each book I've written is in a different genre... my philosophy is that any story can be a great read, as long as its well told.
Who is your favourite author, what is it that really strikes you about their work?
This is a hard one! I have so many favorites...I love simplicity and powerful storytelling, and characters that blow me away; so I guess I have to go with Leo Tolstoy for the classics and Ian McEwan/Kazuo Ishiguro amongst the current authors. Amongst mystery novelists, I am a Lee Child fan, I must confess; and in young adult, can anyone ever beat JKRowling?
I looooved Sea of Poppies by Amitava Ghosh, by the way.
Who do you think is India's greatest living writer, and why?
I think India has an astounding amount of talent, in every field and we are only seeing the tip of the iceberg. Impossible to pick a 'greatest living writer' because that is such a personal take and will be different for everyone. That said, I've heard Arundhati Roy may be working on a new novel and I cannot wait to read it.
What challenges did you face when breaking into the field? Do those challenges go away when you publish your first novel?
I must say I was very fortunate to publish Piece of Cake in 2004. There were not many challenges at that time; and I could access my publisher directly. Since then the market has really grown and become multi-layered. However, I do believe that a well told story can just as easily find a home now as ten years ago. The good news is that there are many publishers in India now and they are all hungry for new talent.
Publishing your second novel is certainly easier than publishing your first one because you have established a name and reputation. However, the success of your second book is not guaranteed! Each book you write has to stand on its own two feet.
It's not that hard though. Write a good book, research the publishers you want to work with, and send in your work as per their guidelines. Be professional and patient in your interactions with publishers. They are on your side, but they have a lot of reading to do!
What do you think of Indian writing at present and particularly the fact that practically anybody is writing a book these days.
I think its great! There are as many stories as there are people in this world and what a boon that we get to read them!
Would you want any of your books adapted into films: If yes, by whom and who would you want as actors?
Of course! How wonderful it would be to see Minal and Ani and Niki come alive on screen and reach all the audiences who haven't met them yet! I have a tremendous amount of respect for all the new energy coming out of Bollywood. My heroines are all strong, resilient women, and I can think of so many actresses who can do a good job with that!
What do you think about our initiative 'dna next best seller'? What are looking for in the next bestseller?
I think it's a great idea! Everyone's looking for the magic formula;' maybe this way we can get a bit closer to finding it! I think the next bestseller will have to be original and accessible to a wide audience, but beyond that, between the Bible and 50 shades of grey and all that came between...who knows?
Can you give the budding writers out there some words of advice on writing and breaking into the field?
The only thing I would advise new authors in terms of writing is put your best foot forward. I bet you have a great story to tell, but please, please tell it the best way you can!
Take your time, Edit, edit, edit; have a friend or two read it and give you HONEST feedback. Make sure your book is as good as it can be before you put it out there.
Here's a thought: Your books will most certainly outlive you. Make them worth it!
If you are an aspiring author with a story to tell, participate in dna hunt for the next best-seller in association with Hachette, India. To send in your entry log onto www.dnaindia.com/bestseller. For further queries write to us at engage@dnaindia.net