BJP denies rumours of plan to send party patriarch to upper House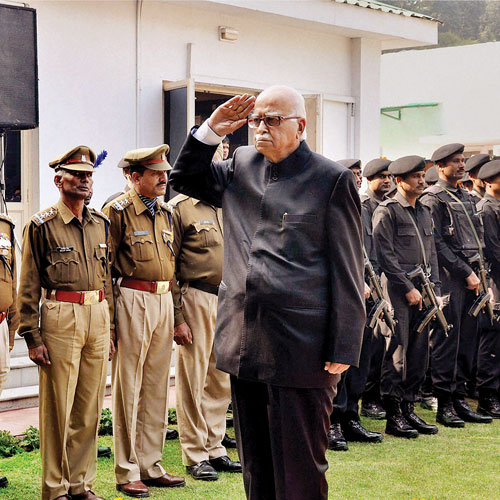 The friction between BJP patriarch LK Advani and the party's prime ministerial candidate Narendra Modi might be a thing of the past. But political experts believe both politicians are playing a waiting game.
It came as no surprise when the buzz spread that Advani and former party president Murli Manohar Joshi may be sent to the Rajya Sabha, making way for Modi and others in the Lok Sabha.
Speaking to reporters on the occasion of Republic Day, Advani said there was no such offer. But he would consider it if such a proposal is put before him, he said. He, however, added that he would have thought of it himself much earlier if he was so inclined.
Party sources, however, denied it. A source said the buzz could be the creation of a particular group within
the party.
An RSS source was quite clear that there was no truth in it. While Modi, Rajnath Singh and Arun Jaitley are believed to belong to the anti-Advani group, Sushma Swaraj, M Venkaiah Naidu and Anantha Kumar are on Advani's side. But every one of them rejected the existence of such camps. Modi and others profess respect for Advani, while Swaraj and others endorse Modi wholeheartedly.
After Modi was chosen as the party's chief election campaigner at the national council meeting in Goa in June 2013 and Advani resigned from the party post, there were talks that he might not want to contest the Lok Sabha polls from Gandhinagar. Instead, he might choose to contest from Madhya Pradesh, headed by a "friendly" chief minister Shivraj Singh Chauhan. But Advani has so far not given any indication that he would not contest for the Lok Sabha.