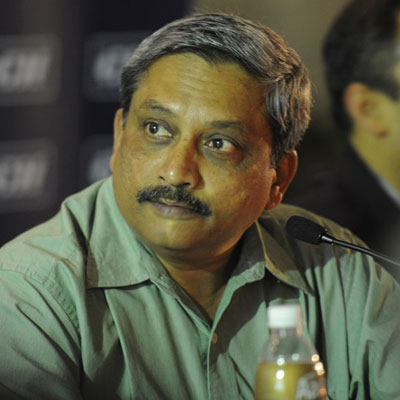 The wife of one of the two engineers stranded in Iran since December last has claimed to have received an assurance of help from Goa Chief Minister Manohar Parrikar for her husband's safe return.
Vadodara-resident Sanket Pandya (36) and his colleague Mohammed Hussain Khan (from Haryana) were illegally 'confined' in Iran last year following the seizure of their passports when their Goa-based employer allegedly got embroiled in a dispute with a company there.
Sanket's wife Priti told PTI today that she received an e-mail message on July 18 sent from Parrikar's stating, "Had discussions with company directors they promised that solution might be possible in next 10 days." Priti said they had approached the Goa Chief Minister on March 12 this year, seeking his help in securing the release of the duo and their return to India.
She said she had also met RSS chief Mohan Bhagwat last month regarding the matter. Pandya and Khan's passports were allegedly seized by the private engineering firm in Iran's Zanjan city over a business dispute with their India-based employer.
Both were part of the Indian team sent to Iran for supervision of installation and pre-commissioning of a power plant being set up in Zanjan by the private company. But, their passports were seized after a contractual dispute arose between the two companies leaving them trapped.
In January this year, both of them were shifted to a hotel in Tehran after their 'release' from a guest house in Zanjan, where they were allegedly 'confined'. Pandya had also earlier urged the Indian government to facilitate their early and safe return. He had also said that his 63-year old mother Ilaben Pandya had also written to Prime Minister Narendra Modi last month requesting for his safe return.
Priti had also approached Union External Affairs Minister Sushma Swaraj seeking her intervention to secure Sanket's release.