Life thrown out of gear as essential services such as power are badly hit, patients find it difficult to reach hospitals.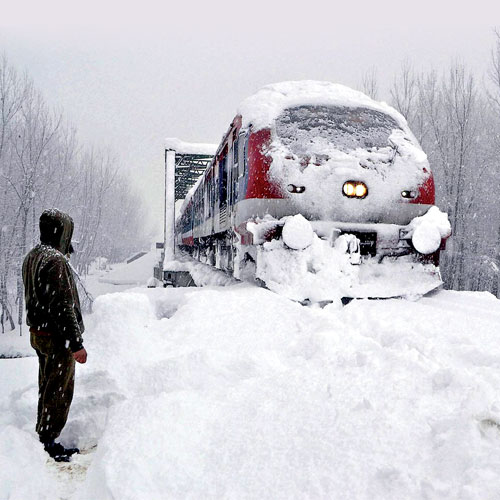 Behind the breathtaking view of snowfall lies the miseries and agony of the people of the forgotten Kashmir. As snow carpets the Valley, the Omar Abdullah government seemingly failed to live up to the expectations of the people rendered helpless by the weather vagaries.
Most parts of the Kashmir Valley are groping in dark as essential services such as electricity has been badly hit by the snowfall. Water supply systems too have been severely affected in most parts. Kashmir has been cut off from the rest of the country as 300 kilometre Srinagar-Jammu highway has been closed for traffic. Snow also forced the cancellation of all flights operating to and from the Srinagar international airport. Inter-district rail traffic has also been hampered.
Srinagar recorded one feet of snow till 2.30 pm on Wednesday. Qazigund, the gateway of Kashmir, recorded 2.5 feet of snow. Famed resorts of Pahalgam and Gulmarg also recorded 2.5 feet of snow each. Border district of Kupwara recorded seven centimeters while Kokarnag in south Kashmir recorded 2.5 feet of snow.
Snowfall has thrown life out of gear across Kashmir. Though the snow clearance operations have been started, the roads in remote and far flung areas are still buried. Snow has hit the traffic operations with massive gridlocks witnessed across the capital city. Slippery conditions prevailed at various areas leading to bumping of vehicles.
"Stuck in traffic since last one hour now. Roads have not been cleared, drive slippery and government has already slipped. Woe this government and administration that hides when people need it the most!" tweeted IbneBattuta. Similarly, patients are facing difficulties in reaching to the hospital in far flung areas of Kashmir.