The weather has improved and the rescue operations to evacuate 4,000 still stranded have begun in full swing.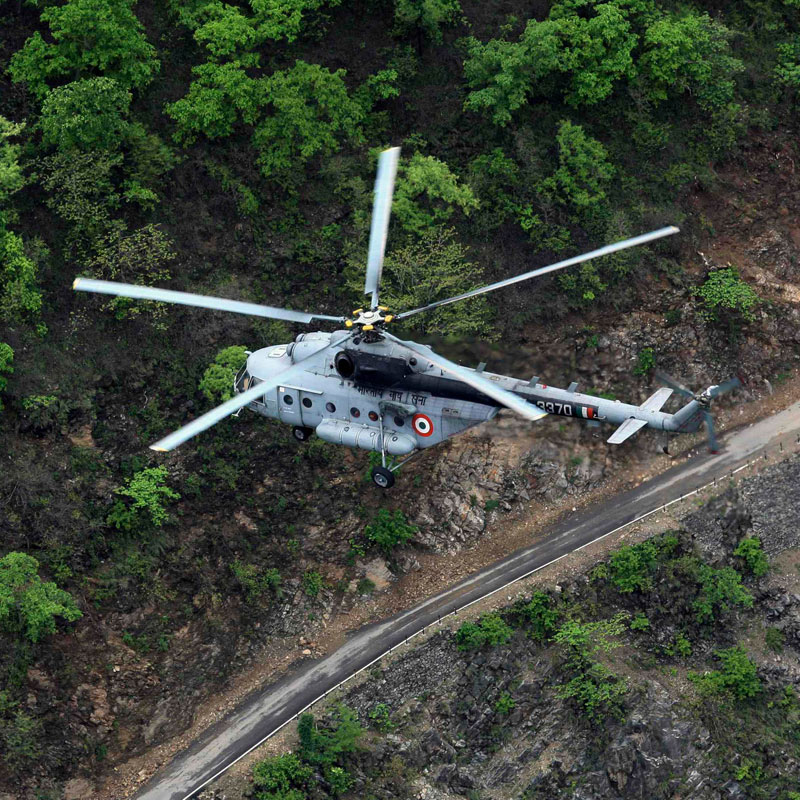 A grim atmosphere still looms over Uttarakhand as the rescue efforts continue in its 11th exhaustive day.
Uttarakhand still remains in deep smeared wounds as the army battles bad weather conditions to rescue the 4000 still stranded in Harsil and Badrinath areas
Around one lakh stranded people have been rescued so far since the disaster struck the hill state on June 15.
At least 344 people are reported to be missing and the authorities have no clue about them. The relief and rescue operations are said to be in the final phase and they are likely to be completed in the next 48 hours.
Air Chief Marshal NAK Browne also visited Uttarakhand to boost the morale of his men in the wake of an IAF chopper crash near Gaurikund in which 20 people were killed.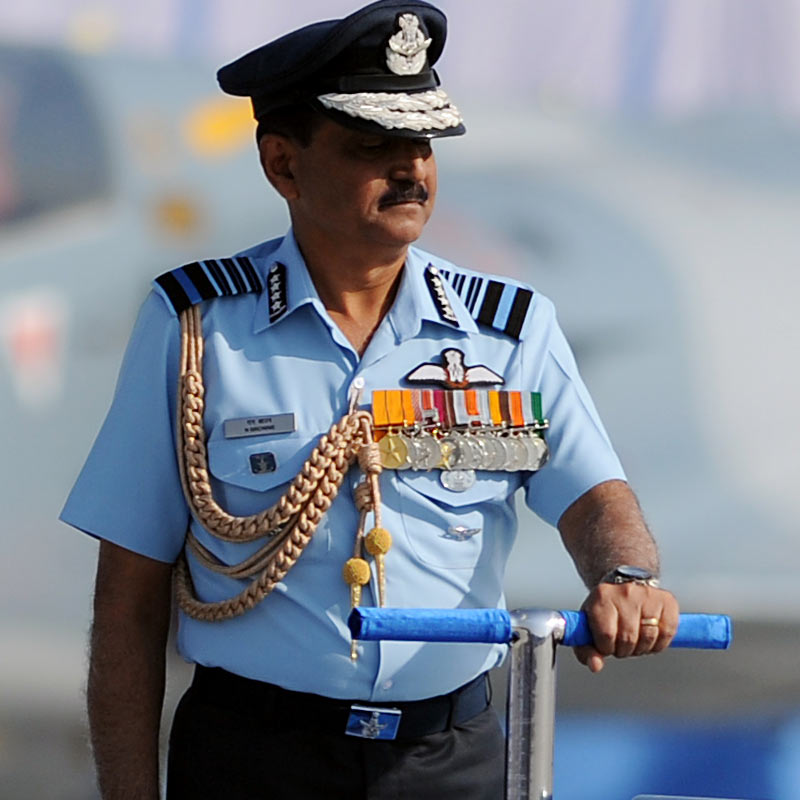 (IAF Chief NAK Browne)
Amid fears of an epidemic outbreak, the mass cremation of unidentified bodies began yesterday in the temple town of Kedarnath- the most hit by the natural disaster.
Day after tomorrow: Men in uniform to finish rescue work in Uttarakhand on Friday.

However, it is still not clear as to how many bodies were cremated yesterday. Over 1,000 stranded people were evacuated from Badrinath and Harshil sectors by air and road routes despite rain and fog yesterday.
Till now, Matli, Bhatwari, Maneri have been fully evacuated. In Badrinath, one MI-17 and three Civil Helicopters are in operation for evacuations. More choppers have been kept on standby.
Developments on this big story:

* The Sikh holy shrine at Hemkund Sahib, located 15,200 feet above sea level in Uttarakhad, has been shut for now due to heavy rains, an official said Thursday. "The road from Tayya bridge leading to Hemkund Sahib is broken at many places. So we decided to shut the shrine for some time," an Uttarakhand official said. He added that the gurdwara employees have come down to Joshimath, about 35 km away, and would wait for "things to brighten up". The doors of the shrine were shut after offering of prayers. Hemkund Sahib is a major attraction for Sikh pilgrims in Uttarakhand, a state dotted with revered Hindu shrines.
* Air rescue operations resumed today to pull out stranded people but they had to be halted for Badrinath as the weather turned bad, even as decaying bodies were being cremated swiftly in worst-hit Kedarnath Valley amid fears of an epidemic outbreak.
* The ITBP Chief speaks to the media giving the latest on the rescue operations. He said that mission will come to an end in the next two days.
* Mass cremations began on Wednesday at Kedar Valley in Rudraprayag district in accordance with religious tenets. The cremations took place amid fears that an epidemic might begin due to the decomposing bodies. The number of bodies being remated has not yet been ascertained.
* With the weather improving a bit, multiple agencies involved in the rescue mission in flood-ravaged Uttarakhand resumed their work on Thursday to evacuate safely nearly 5,000 people, who still remain stranded across the hill state.