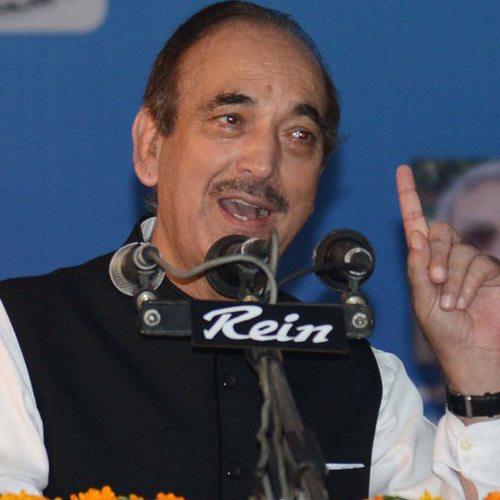 Union Health Minister and Congress leader Ghulam Nabi Azad today said the UPA government at the Centre has not been given due credit by states despite development in the country during its last 10 years of rule.
"It is unfortunate that the good work done by UPA-I and UPA-II have not been publicised properly and, therefore, denied credit over developmental activities," he told reporters on the sideline of the inauguration of the AIIMS-Bhubaneswar here.
Claiming that the UPA-I & UPA-II have made huge progress, Azad said, "Never before in 10 years, 52,000 were hospitals constructed or renovated, never before so many medical colleges created, never before so many MBBS seats increased, never before so many medical PG seats increased, never before so many rural roads being constructed and never before so much power generated in a span of 10 years."
Azad said this while referring to Union Minister Srikant Jena's allegation that credit for UPA government's good works were being hijacked by others.
Jena, while addressing the AIIMS-Bhubaneswar inauguration, had said the Centre spends a lot of money for the poor people, but the credit goes to some others.
Though Azad agreed with Jena that the UPA government was denied credit, he said, "There should not be politics over educational institutions and other institutions. This (AIIMS-Bhubaneswar) does not belong to any party. The institutes do not belong to Congress or the BJD. They are of the country."
While Azad was dedicating the AIIMS-Bhubaneswar to the nation, a group of BJP activists staged a demonstration outside the campus alleging that the inaugural ceremony was being held in a hurry.
The BJP leaders claimed that the then prime Minister Atal Bihari Vajpayee had laid foundation stone for the AIIMS here in July, 2003.
"As elections are approaching, the UPA government wants to take credit by inaugurating it in a hurry," the state BJP alleged.