Sonia, Rahul take liberal position on the issue even as the main oppn party awaits govt move.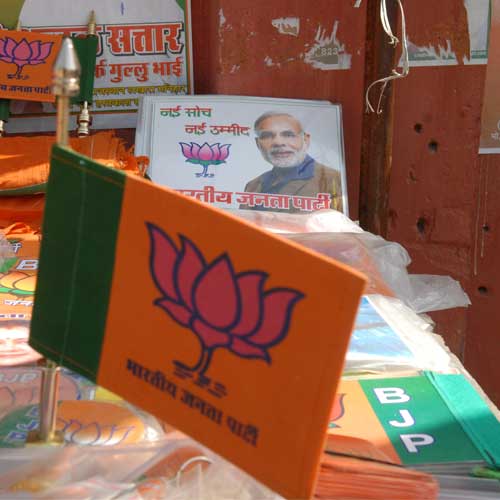 Congress party has stuck its neck out on the controversial issue of IPC section 377. It has decided to show its liberal face and shed the conservative inhibitions. This was made clear on Thursday when party president issued a short, terse statement describing the Supreme Court judgment in the matter as "disappointing" and urging that the parliament should take up the issue.
Congress vice-president Rahul Gandhi was a little more circumspect in his stand though he went along with the liberal point of view. Emboldened by this, the party at its daily briefing fielded Lok Sabha MP from Mumbai, Priya Dutt to clarify the party position on the issue.
This seems to have galvanised the government into exploring possible quick responses to the situation arising from the Supreme Court verdict. The home ministry is apparently looking at the option for a curative and review petition, and it is also considering the issuing of an ordinance which can only be done after the winter session of parliament ends of December 20.
Commenting on the issue, Sonia said, "I hope that parliament will address the issue and uphold the constitutional guarantee of life and liberty to all citizens of India, including those directly affected by the judgment."
Rahul was more careful. He described it as an issue of personal freedom and personal choice. "I personally believe that these are matters of personal freedom. I would agree more with the High Court verdict." And he went on to say, "I think these matters should be left to the individuals. These are personal choices. This country is known for its freedom, freedom of expression. So let that be."
The BJP on Thursday refrained from taking sides on the Supreme Court's judgment on same gender sex between adults, saying the government should consult all parties and frame a law.
"There is no need to be so disappointed. The Supreme Court has said the government can frame a law," leader of opposition in the Lok Sabha Sushma Swaraj said in reply to a question on Congress chief Sonia Gandhi's statement on the judgment.
"Call an all-party meeting, draft a proposal. Just saying it is unfortunate won't serve any purpose," Swaraj said. "We will react when we see the government's proposal. We cannot react to the apex court judgment," she added.
The CPI-M too expressed its dissatisfaction with the verdict and favoured legislation undoing the archaic law.