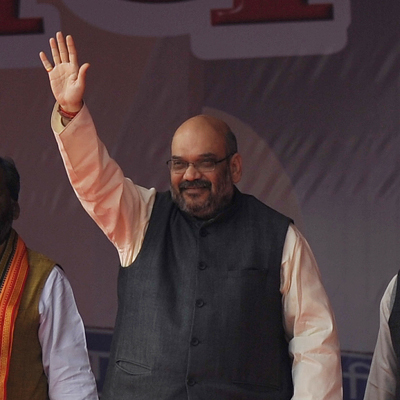 The Samajwadi Party on Saturday hit back at BJP leader Amit Shah for accusing its workers of booth capturing during the ongoing Lok Sabha elections.
"BJP is going to lose in these elections and Amit shah is making such statements out of panic of defeat. Making such statements without any evidence in condemnable, he must put more effort in how to save BJP in the last two phases and how to make Modi win in Varanasi," said SP leader Ram Gopal Yadav. "Voters in UP have decided to vote for SP. Amit Shah's statement show BJP's weakness," he added.
Earlier in the day, Amit Shah accused the Samajwadi Party (SP) workers of booth capturing. ""The state police and administration might not be able to stop such incidents of booth capturing by SP men because of the influence of the ruling SP government and the deployment of central security forces in UP in the last two phases of polling on May 7 and May 12 is a must so that polling is not affected," he said.
The BJP leader has called for increased security measures in the remaining two phases of the elections. "For last two phases, there should be paramilitary troops, micro observers and cameras in all booths," he said.