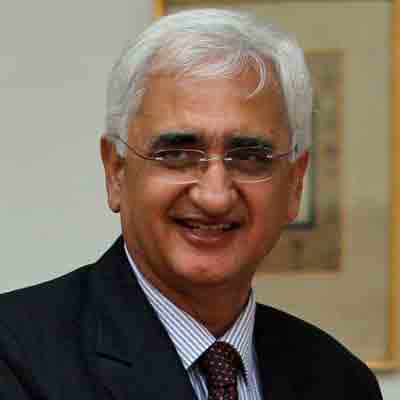 Strongly opposing the 'Har Har Modi' slogan coined by BJP to hail Narendra Modi, Union Minister Salman Khurshid has requested the Election Commission to take cognisance of it.
"We respect democracy but God is above it...I request EC to take cognisance of the slogan used by BJP," Khurshid told reporters here yesterday.
The BJP carders have coined the slogan – 'Har Har Modi, ghar-ghar Modi', which is being used by them widely during Modi's campaign and rallies.
Quoting a BJP leader's claim that "even God could not stop Modi from becoming PM," he said the party has forgotten the tradition of the country where no one is above God.
On Congress leader Satpal Maharaj joining BJP, Khurshid said it was unfortunate.
"It's unfortunate that he joined BJP...The aged leaders are not getting their due in BJP...Let's see what treatment he will get," Khurshid added.