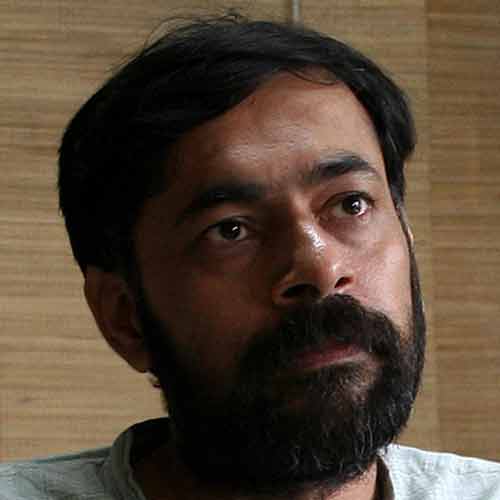 Senior Aam Aadmi Party (AAP) leader Yogendra Yadav today accused SAD-BJP government of failing to protect youth from drugs and allowing sand mafia to flourish in the state.
"Will you elect the MP of SAD-BJP alliance, the government of which failed to protect your children from drugs? Will you support leaders whose parties have allowed the sale of sand and gravel in black market and permitted the sand mafia to flourish," he said during a roadshow here.
While participating in a road show in favour of AAP candidate from Faridkot seat Saadhu Singh, Yadav alleged that Punjab's one generation became victim of militancy while the next generation was being devoured by drugs and ruling alliance had never bothered to eliminate drug menace.
Yadav said AAP will play a decisive role in Punjab politics.