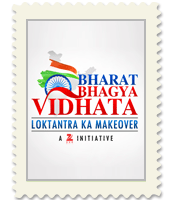 Politicians cutting across party lines have made a fervent pitch for ushering transparency in reporting of inflation data while calling for a total revamp of the current measurement system of retail price movement of essential commodities in the country.
The demand comes in the wake of the latest hike in fuel prices, sixth in the case of petrol in the last three months.
Yashwant Sinha, former finance minister and senior BJP leader, told #BBV Bharat Bhagya Vidhata on Zee News that the inflation data revamp was mandatory. "Wholesale Price Index (WPI) is not relevant for consumers as people don't buy products at the wholesale level. Inflation and that too retail inflation (measured by CPI) has increased significantly from the fiscal 2008-09. Approximately from 2009-10, the food inflation part of CPI has remained at levels of nearly 10 per cent or more," he explained.
Zee Media produced #BBV series focuses this week (Sept 2-8) on redeeming India of price rise bringing together all the relevant stakeholders on one of the most vexed issues faced by 125 crore people in the country.
Oscar Fernandes, union minister for surface transport and highways, too saw merit in the argument calling for a revamp of price data collection and reportage. In his 'Nishane Pe' BBV interview to be aired on Friday, September 6, he, however, asserted that inflation would be brought under control and that the government would offer essential food items at a highly subsidized rate through the Food Security Bill.
India's biggest macro economic challenge in recent years has been high retail inflation. During the UPA government, there has been a multifold rise in the retail prices of essential commodities. In the last nine years (since 2004 when UPA government came to power), prices of moong dal, tea, sugar, milk, petrol have surged by 233 per cent, 158 per cent, 157 per cent, 129 per cent, 115 per cent respectively.
Yashwant Sinha held the prime minister responsible for failure to curb the rising prices in the country. Sinha also called for urgent reforms in the supply side management.
His detailed interview would be on air on # BBV show 'India Ka Agenda' on Zee News on Saturday, September 7.
Retail inflation which is measured by CPI has hovered around double digit levels of 10 per cent for the last five financial years. Furthermore, the latest CPI inflation figure for the month of July came at 9.64 per cent. Inflation as per WPI, too, has remained above the comfort zone of RBI (around 5 per cent) for the past few years.
In sync with the push for transparency in price data, senior economist Rajiv Kumar, said, "In our country, inflation is because of supply shortage. In the history of modern India, perhaps it is for the first time that the food inflation has been above 10 per cent for more than 60 months."
Former minister and BJP vice president Najma Heptullah during her interview to 'Ek Nari Aisi Bhi', to be aired on Zee News on September 4, said, "The true retail price inflation is never truly reflected in government data." She held the current government's policies responsible for the spiraling prices, especially of the food items.
In her 'Jare Hat Ke' # BBV interview senior Left leader Brinda Karat said inflation was a man made problem and the UPA government had deliberately weakened domestic agriculture and this had led to steep hike in food prices.