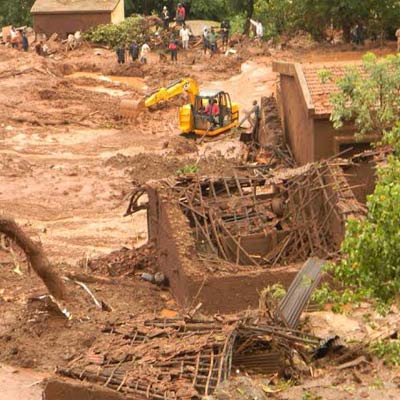 Most victims of today's landslide at Malin village of Ambegaon taluka in Maharashtra state belong to the adivasi Mahadeo Koli tribal community which survives by farming paddy on hill slopes in the once-densely forested Bhimashankar region, which is now depleting.
The remote terrain is in the vicinity of the famous Bhimashankar temple, one of the 12 Swayambhu Shiva temples in the country, perched atop a hilly forest known for rich flora, fauna and honeycombs.
It was the driver of a Maharashtra State Road Transport Corporation (MSRTC) transport bus, going past the village on its regular trip, who noticed the mishap after he failed to see the usual sight of hamlet dwellings at the foot of the hill, a tehsil official from neighbouring Khed said, adding that he passed on the information to the police.
The area had witnessed incessant downpour throughout the day and night yesterday, resulting in loosening of the hill's soil leading to the massive landslide and slush, which hampered rescue work, the official said.