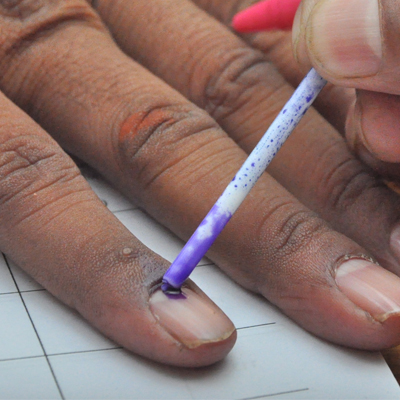 Presiding officer of a polling booth in Odisha's Kendrapara district was suspended and FIR was lodged against four polling agents of ruling BJD and Congress for electoral malpractices during election on April 17, official sources said on Saturday.
Criminal cases were also registered against the accused for casting bogus votes who was caught on camera by a private TV news channel while casting bogus votes. The video went viral on social network sites raising questions on the conduct of polls in this coastal district.
Ganeswar Jena, the presiding officer of booth number 185 at Janabali Upper Primary School at Kalasapur village under Aul assembly segment was found guilty by an administrative inquiry of turning a blind eye when bogus voting was recorded in the booth, the sources said.
The presiding officer, who is a college teacher, was suspended on Friday on the directions of the chief electoral officer, Kendrapara district Collector, Nitin Bhanudas Jawale said.
Re-polling in the booth was held on Friday on the directions of chief electoral officer and recorded 74.25% voting, which was more than the number of votes polled on April 17.