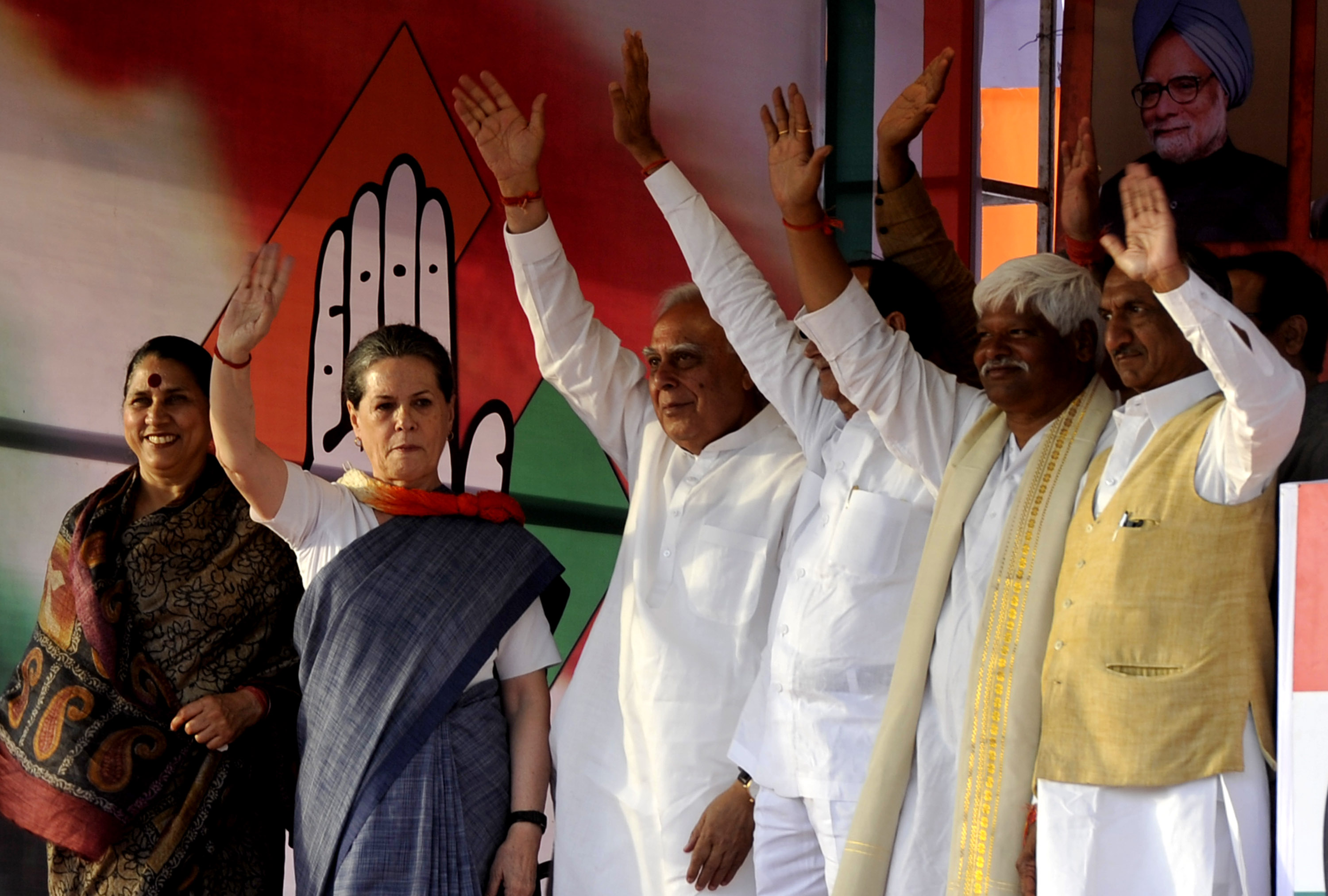 With the possibility of an NDA government at the Centre, the human resource development (HRD) ministry has dumped the proposed setting up of Indira Gandhi National University for Women in Congress president Sonia Gandhi's Rai Bareli constituency.
The ministry dropped the project from its priority list after the government failed to get the bill on the new university in Rai Bareli tabled during the last session of the 15th Parliament. The priority list has been prepared for the new HRD minister to update him on key bills and legislation pertaining to the ministry.
A source in the HRD ministry said that according to election trends and exit polls, the next HRD minister will be from the BJP and it is highly unlikely that he or she will count the opening of a university in Sonia's constituency as a priority matter. "Sensing such a possibility, the ministry is putting the re-introduction in women university bill in Rae Bareli in cold storage," the source said.
The Indira Gandhi National University for Women Bill, 2013 now stands lapsed. Continuous disruptions during the extended winter session of the Parliament marred the chances of the Bill being taken up.
The UPA government did try to push it through the ordinance route but failed to do that after the law ministry objected to it. "After the law ministry's objection, the ministry stopped pushing for an ordinance on the women university in Rai Bareli," said a senior HRD ministry official.
The ministry's agenda for next HRD minister will include reform measures that have been pending for a long time. "These legislations are on crucial issues such as mandatory accreditation of higher education institutes, speedy settlement of disputes in education sector, curbs on university malpractices, the entry of foreign universities, an overarching education regulator and an online repository of certificates that prospective employers can check," the source said.