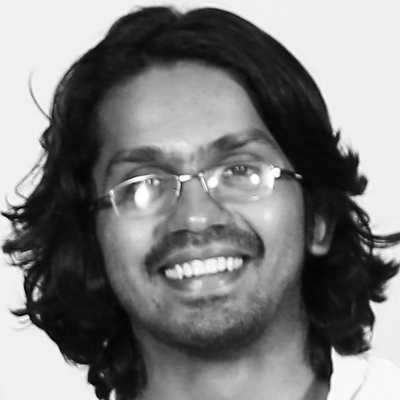 Dear Prime Minister,
I write to you from Mumbai, India's largest metropolis. The city accommodates a staggering 12.5 million people and is the financial capital of the country. Apart from our famed skyline that befits the picture of a financial centre - there is an unseen, or rather the conveniently ignored side to this city that supports the existence of this 'financial centre'. I want to draw your attention to this parallel city which is far removed from the rosy tales of Mumbai, its money and its glitz. And with this I hope that you do not forget their acute condition, and your stint at office marks a major policy shift in the way we approach our urban areas.
The 'other' city is where the majority of Mumbai lives – in badly serviced and highly congested informal settlements. These ubiquitous slums are not really that exciting to be in (unlike projected in the mainstream media).
They are manifestations of inequality, embedded in planning systems and a result of sheer desperation of the many millions who work in and for the city. Such slums are usually labelled as illegal, of course with varying levels of illegalities. But common to all of them is that their illegality ensures that people have to fight and bribe the system to sustain their existence in the city. They remain ignored and marginalized in all planning discourses and processes. Mostly that is, but only except for elections, when they are lambasted from all sides with freebies that usually remain on paper. Elections come and go, governments come and go, and nothing changes on the ground. This is the tale of every city in India, and I am writing to you now to just remind you that there are these 'other' invisible cities within the "next super power" that are in urgent need of state intervention – if not, we are in very simple terms heading towards an urban catastrophe. The catastrophe in the making
India is at crossroads, with an increasing number of people living in urban areas. As opposed to 2001 with 28% of our country's populations being urban, the latest 2011 census figures suggest that we are hovering around the 31% mark, meaning that a whopping 400 million Indians are now living in urban areas. Like it or not, the pace of urbanization is now set to accelerate as the country sets to a more rapid growth and the figure is expected to cross 700 million by 2050. The 8000 odd urban areas are to be our "engines of growth" and "magnets" (to use the Planning Commission's terminology) for employment, and will contribute to more than 70% of the GDP in near future.
The only question though is - for how much longer can we view our cities as just being magnets and engines of growth? Shouldn't our cities be conducive to its people? And for how much longer can we ignore the 'other' cities within our urban areas that house more than 100 million people. It is shameful that we who are taught in our primary school history lessons of Indus valley civilization whose settlements "displayed a level of sophistication superior to any other of its time with its unique grid layout. During its peak, the city had a novel sanitation system with a water supply and sewerage system in place.", which means that somewhere over the course of the last 2000 years, we from "sophisticated planned systems" have degenerated to the present day symbols of unplanned, informal, unorganized human settlements where a majority of our urban India lives bereft of any services and unaided by the state.
Is there anything that can be done? – need for a paradigm change
India woke to our urban reality very late into the day, and only in 2005 with the inception of the JNNURM (urban renewal mission), that we had a policy exclusively focusing on the urban areas and pumped in about $ 20 Billion to mend our broken urban systems. The program and its intent was appreciated, but after almost 10 years of its implementation, it has hardly stood up to the humongous challenge of improving the "social and economic infrastructure of cities" and according to the most reports has "failed the urban poor". The projects were generally ill-directed and infrastructure centric, most of them not moving beyond the proposal and tendering processes, leave alone the completion of projects. With the inevitability of more and more money coming into our urban areas, we have to now learn from our past mistakes of JNNURM and stress on indigenous models of spurring 'inclusive' growth and 'equity' building in our financial magnets.
We who are fighting for a more inclusive and equitable Mumbai via the Mumbai Development Plan, want to tell you that we for the first time in the city's planning history had open discussions on how to re-imagine the city, however small it might seem to you, for us it was a deeply encouraging and empowering move. Through our debates we have realized that answers to all our urban woes lies in the problems themselves – in the local. All we need is a different perspective; to view our self made settlements and people's agency in more positive light; to collaborate with them; to decentralize the decision making and participate with the citizenry; planning for people; to respond to their needs and not just to pamper the market and investors. We right now do not need 100 new cities, especially if they are to become tomes of inequality and lopsided developments, we want you to dig into our 8000 existing urban centres and help the Urban Local Bodies (ULBs) to grow and institutionalize participatory mechanisms on the lines of 74th constitutional amendment, capacitate ULBs and plan for micro-level concerns by involving people and their unlimited enterprise. And thereby permanently change the urban policy paradigm towards people and empowerment.
Aravind Unni has completed his B.Arch from Jamia Millia, Delhi and M.S. Arch from University of California- Berkeley, and is currently working as a Planner with YUVA (Youth for Unitary and Voluntary Action) on the various Developmental issues in Mumbai.