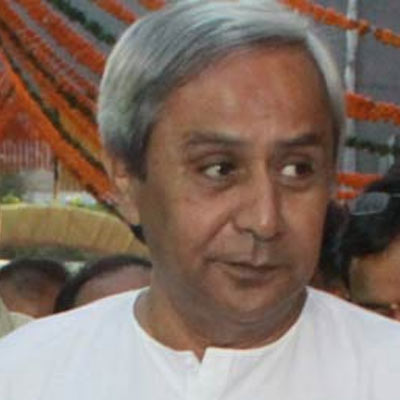 While formulating a Railway Master Plan for the state, Odisha government on Monday asked the Centre to allocate a sizeable fund for the development of railway infrastructure in the mineral rich region.
"Kindly ensure allocation of a sizeable part of the revenue generated from Odisha within the state itself for strengthening and expanding rail infrastructure," Chief Minister Naveen Patnaik wrote in a letter to Prime Minister Narendra Modi.
Stating that the gross earnings from various stations in Odisha are estimated to be in excess of Rs 14,000 crore during 2013-14, Patnaik regretted that railway route length and rail density in the state was below the national average as also substantially lower than that in neighbouring states.
As Odisha continued to be one of the most preferred destinations for investment especially in metal, mining and power sectors, the state government had been leveraging this opportunity to plan for orderly, systematic and comprehensive economic growth by focusing upon infrastructure development and creating dedicated industrial corridors, he said.
"The nature of industrial activities in the state requires a robust and well planned railway infrastructure for its sustainability. For this purpose, we are in the process of formulating a Railway Master plan for Odisha," Patnaik said.
Noting that the Central Government has initiated many ambitious projects like dedicated freight corridor aligned with mega industrial hubs, national road expressways and high speed train projects, Patnaik said those appeared to have bypassed Odisha although some of the country's largest investments in steel, aluminium and power sectors are coming up.
The volume of investments in Odisha in diverse sectors at different stages is in excess of a staggering Rs 8,85,000 crore, Patnaik said adding that the state government had taken important steps to create greenfield ports that should be the country's gateway to international maritime trade as well as for coastal shipping between east and west coasts of of the country.
It was expected that growth in rail borne traffic would be in excess of 300 MMTPA in the next five years, Patnaik said adding that he had been requesting the Ministry of Railways to put in place a time-bound infrastructure upgradation arrangement for the ports coming up on the Odisha coast.
"A synchronised development plan between those of the ports and related rail connectivity is a necessity for maximising economic gains. In this context, the eastern dedicated freight corridor from Ludhiana to Dankuni should be extended to Brahmapur so as to ensure seamless movement of freight between the ports and vast northern and central hinterlands," he said.
Patnaik said that a large part of the state, especially backward regions, remain untouched by the Railways. Lack of infrastructure had been one of the major reasons impeding the socio-economic growth of this region.
"As you must be aware, these areas are also seriously affected by left Wing extremism. I believe that delivering rail services in the naxal affected regions is one of the best means to channelise development therein and provide counter active force," the Chief Minister said.
The construction of Bhadrachalam Road-Talcher rail link via Malkangiri, Jeypore, Lanjigarh, Sambalpur-Brahmapur new rail link via Phulbani and RayagadaGopalpur rail link via Bhismagiri assumed importance, he said. "Surveys for these lines have been sanctioned and I would request you to advise the Ministry of Railways to execute these projects on priority basis. These projects should be treated as 'National Projects'", Patnaik said.
Another important project connecting backward western part to coastal Odisha was Khurda—Bolangir railway line, which was sanctioned way back in 1994-95, but the progress was slow due to lack of fund.
Odisha government has committed to allocate land (including private land) in the Daspalla-Bolangir stretch (112-289 KM) free of cost and share 50% of construction cost for this segment. Hence, Railway ministry may be urged to take up this project on top priority, he said.
The Chief Minister also drew attention of the Prime Minister stating that the state was developing dedicated sector specific Industrial Investment regions with a focused approach on provisioning industrial infrastructure, in steel, aluminium, coal and petrochemicals. In the first place the Government of Odisha proposes dedicated rail corridors in the Angul-Talcher Coal belt, Basundhara Coal belt in Jharsuguda-Sundargarh and Banspani-Nayagarh iron ore region. These corridors are proposed to be cohabited by multiple users and developed through participative funding.
"Railways may consider the setting up of Special Purpose Vehicle (SPV) for these rail corridors," Patnaik said.
Highlighting the constant demand to improve passenger amenities at major railway stations as well as in trains, Patnaik said "It is requested to advise Railways to expedite execution of a world class station at Bhubaneswar and holy pilgrimage town of Puri. Odisha Government has communicated to bear 50% cost of construction of an ultra-modern station building at Bhubaneswar".
Similarly, the railway stations at important district centres and major tourist destinations need special attention to provide multi-functional complexes and upgraded passenger amenities.
Bhubaneswar-Cuttack region which is planned as mega urban complex also needs to have a rail based urban transport system, he said. In another letter to Railway Minister DV Sadananda Gowda, the Chief Minister urged the Centre to expedite setting up of the wagon factory in Ganjam, Kalahandi and Skill Development Centre at Koraput.