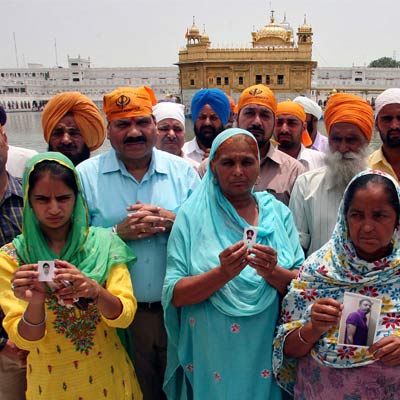 A mechanical engineer, Rajesh Kumar, from Mira Sahab area in Jammu has reportedly been missing from Basra town of Iraq for the past ten days, and might be amongst the 40 abducted Indians in the country.
Rajesh's elder brother, Raj Kumar said that he has not been able to contact his brother for the past ten days. "I called him around ten days back, and he told me that he had talked to the human resource department of his company. He said that they had told him that in few days they will arrange for his return, and after that I have not been able to contact with him," he said.
Rajesh had gone to Basra on 25 September 2012 and worked in the Sipranjali Construction Company in Basra .His wife, Reena Chaudhary, has appealed to the government that something should be done to bring back her husband.
Rajesh's father, Sarwan Das Chaudhary, said that he has had no contact with his son since the time he heard of the 40 Indians being abducted in Iraq.
"My heart has sunk, and I couldn't sleep the whole night," said Chaudhary.
However, the family is not sure if their son is also among the 40 abducted Indians.