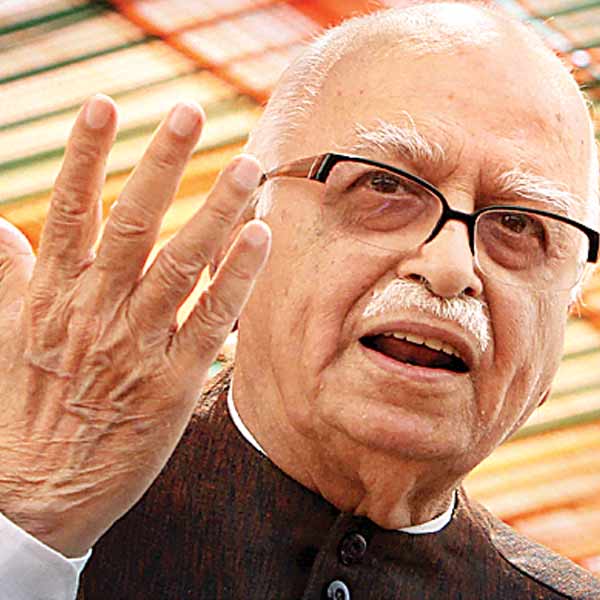 BJP leader LK Advani on Tuesday asked people to take inspiration from freedom fighters to become service minded to the country and free India from corruption.
Speaking at a function after unveiling the statue of freedom fighter Hemu Kalani, Advani asked people to develop patriotic attitude like him and Bhagat Singh, and not compromise with morality.
"During the freedom struggle, we used to think that everything will be fine once the country gets independence. I expected that the country will be free of poverty and illiteracy by 2000, but the improvement was little," he said.
The veteran leader asked people to to make a commitment to neither accept nor give bribe in order to make the country free of corruption.
"We will change the situation soon. For this, you all need to make a commitment that 'I will neither accept nor give a bribe'. Not accepting bribe is not difficult, but one offers bribe for getting his work done; this tendency needs to be changed," the former deputy Prime Minister said.
He also lauded Rajasthan Chief Minister Vasundhara Raje's rule in the state.
Earlier, speaking at the function, Raje sought the support and contribution of the Sindhi community in the growth and development of the state.
Mayor Jyoti Khandelwal, BJP MP Bhupendra Yadav, Rajasthan Ministers Rajendra Rathore, Kali Charan Saraf were also present at the function.