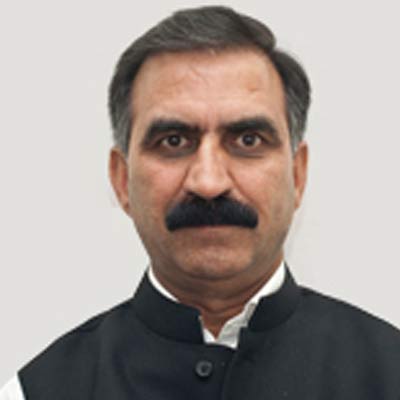 Himachal Pradesh Congress has dissolved 34 Block Committees following the party's poor performance in the Lok Sabha elections, a move that has been criticised by its Rajya Sabha MP Viplov Thakur who said lower-level members should not be made the "scapegoats".
In an official statement yesterday, Himachal Pradesh Congress Committee (HPCC) president Sukhvinder Singh Sukkhu announced that 34 of the 68 Block Committees where Bharatiya Janata Party (BJP) candidates won by more than 5,000 votes in the Lok Sabha polls have been dissolved.
The decision was taken after four rounds of talks with presidents of the Block Commitees, he said.
Disagreeing with the move, Thakur, today told PTI, "Block Committees have no power and if responsibility for debacle in the Lok Sabha polls has to be fixed, it has to be from the top and lower-level functionaries should not be made the scapegoat".
"I fail to understand how the figure of lead of 5000 votes has been fixed to determine the performance of the blocks," she said. "If it is a question of accountability, the process should start from the top and not the bottom," she said.
Block Congress Committees have no powers and the workers make all efforts to ensure party's victory, the Rajya Sabha MP from the state added.
Congress lost all four seats of Himachal to BJP in the Lok Sabha polls.